First Electric Vehicle (EV) fast charge station for Bega Valley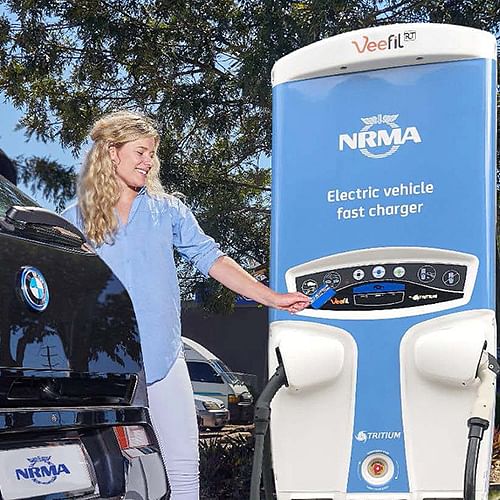 12 July 2019
The first electric vehicle charging station for the Bega Valley is being installed this month, thanks to a Council partnership with the NRMA. The charging point will be funded almost entirely thorugh the NRMA with an agreement by Council to allocate 1-2 car park spaces and is expected to be working in August.
Manager Economic Development, Daniel Murphy, said that this is a vital opportunity for our Shire to be involved in providing infrastructure for emerging technology to encourage electric vehicle owners to visit our area.
"Other towns in the South East, like Cooma and Batemans Bay will also be installing NRMA charging stations in the near future so it makes sense for our Shire to fill in the gap on the highway so that EV motorists are close to a fast chargeup and can continue their touring loop," he said.
Council officers and NRMA representatives reviewed potential locations around the Shire and this investigation resulted in Bega as the preferred location for a number of reasons:
• Integration into the broader NRMA Fast Charging Network project

• Appropriate electrical connection (voltage)

• Close to amenities and shops

• Relative driving distance to the next NRMA charge point

• Promotional opportunity for the project
As part of the their Social Dividend Investment Strategy, NRMA are investing $10 million to build Australia's biggest fast charger network across NSW and the ACT, consisting of about 40 charging stations.
The charge stations will be suitable for a range of EVs and will charge most types to 80% within 30-40 minutes. The service will be free for NRMA members and there will be a reasonable charge for nonmembers.
NRMA commissioned research (2017) reports that the scarcity of EV charging infrastructure is a major barrier to the adoption of electric vehicles in Australia.
Find out more here.
Photo courtesy of NRMA: Bega will be home to an electric vehicle charging station, operational in August.
END
---
Rate This Page
---
Share This Page