Business as usual in these unusual times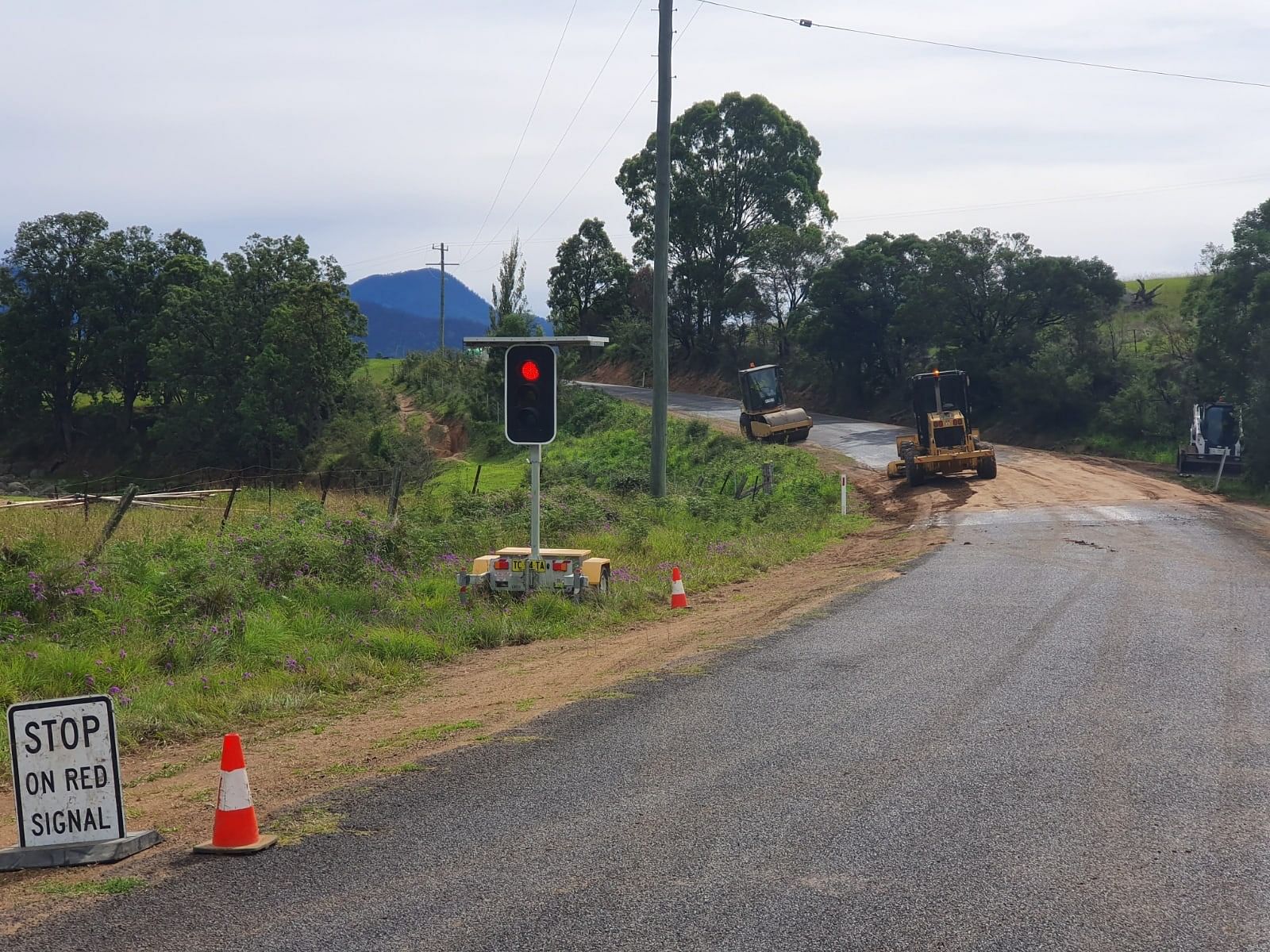 Wednesday 8 April
COVID-19 might be testing everyone's patience and boundaries, but for Bega Valley Shire Council Road Coordinator, Cliff Shipton and his road teams, it's giving them the time to get their schedule back on track.
Each day the teams are out working at locations across the Bega Valley, all the while practicing good personal hygiene and following the social distancing requirements.
"Each team member has their own vehicle, which is meticulously cleaned daily," Cliff said. "They wear disposable gloves, sanitise their hands and take turns at a job where they might normally do it together.
"We have unsealed road teams grading and maintaining roads, drainage and vegetation, and bitumen road teams patching and preparing for resealing work. There's also roadside slashing and mulching of overgrown grass and vegetation after the rains.
"It goes without saying that roads in good condition, especially during this time, are essential to all of us."
Cliff said the Bega Valley in particular has experienced some tough times that have taken their toll on the Shire's roads.
"The drought slowed the unsealed roads schedule. We just couldn't get near some of the roads because there was no access to water.
"During the bushfire crisis, my teams were diverted to forming fire breaks around properties and homes, and clearing fallen trees and vegetation to keep the roads open.
"Then the floods did some major damage to the roads, unsealed and bitumen, and those had to be repaired."
Cliff keeps a close eye on team morale, which he says is not too bad.
"The partners of some of my team have lost their jobs because of the pandemic and they are feeling the pressure of working hard to support their families.
"We check in with each other on a daily basis and make sure everyone's okay, and so far everything is going well; we're keeping the wheels turning and getting the job done."
To follow the work of our teams and find out when they are in your community, check the Works Schedule on Council's website; updated weekly.
Photo: Heavy patch work on Sam's Corner Road, Bemboka
---
Rate This Page
---
Share This Page