Bermagui Youth Magazine hot off the press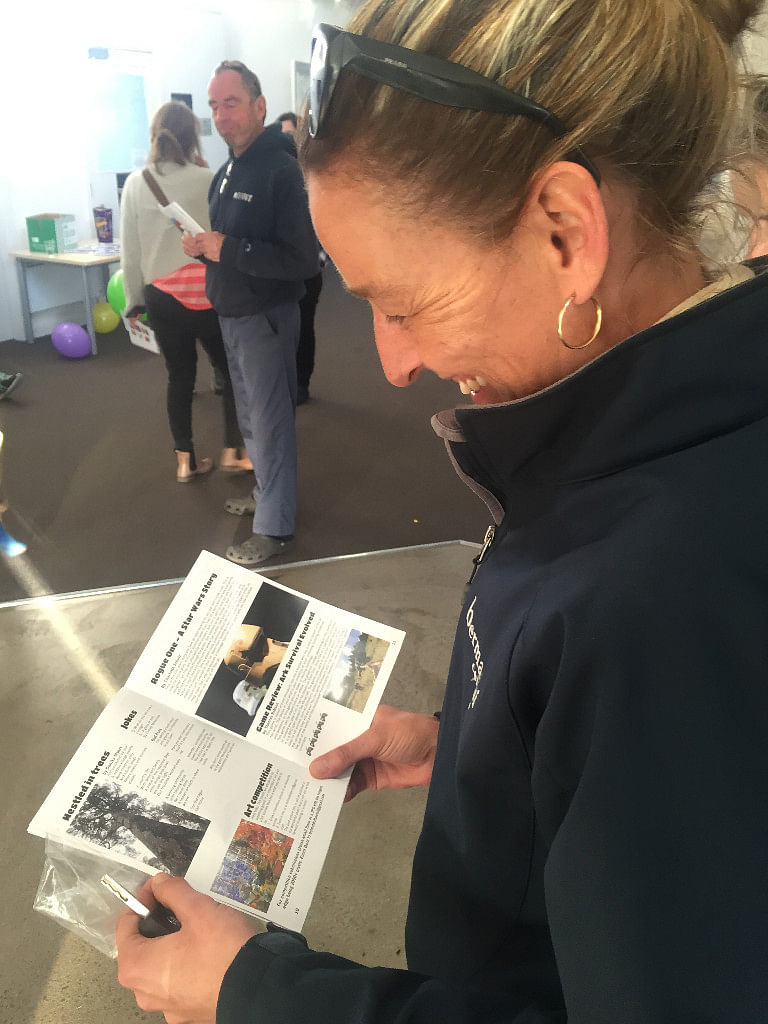 Date: 9 October 2017
A team of Bermagui youngsters have been working with Bega Valley Shire Library staff and local parents to produce a vibrant youth magazine showcasing their interests and youth culture.
Issue one of the magazine was released a few months ago and with growing confidence the children are ready to publicly launch issue two at Bermagui library on Tuesday 10 October at 4pm.
The magazine is called 'Dot Dot Dot' with a lifestyle focus covering local events, news from further away, interviews of local heroes, art competitions, recipes, comics, poetry, reviews and sport.
Programs and Partnerships Officer, Scott Baker said that the Youth Magazine program has been teaching eleven primary school children digital publication skills as they worked towards their goal of producing a hardcopy, professional looking magazine.
"Along the way they've picked up experience in interviewing people, their numeracy and literacy skills have improved, and they've learnt about meeting deadlines, censorship, photography and community engagement," he said.
Only 100 copies of the magazine will be produced and free copies will be available at the launch. After that, any remaining copies will be available from the Bermagui Library.
"Everyone is welcome to come to the launch and we hope to see a big turnout to help these kids celebrate the enormous amount of work they've put into producing a tremendous product," said Mr Baker.
The Dot Dot Dot team are Finnley McKechnie, Sam Glasson, Matthias Buetefuer, Charlotte Schultz, Axle King, Thomas Robson, Gracie Sunderland, Danika Myers, Felix Willson, Harrison McKee and Austin McKee.
For more information, please contact Scott Baker on 6499 2172.
Photograph: A Bermagui resident reads issue one of the Dot…Dot…Dot… magazine
END
Scroll down to Like | Share | Comment on this page
---
Rate This Page
---
Share This Page
---