Expressions of interest open for Waste Wise Events Grants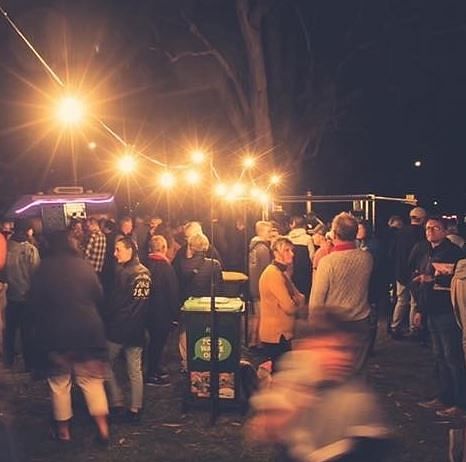 5 October 2021
Local event organisers are encouraged to express their interest in Bega Valley Shire Council's Waste Wise Events Grants, to help reduce the tonnes of waste added to landfill each year.
"Obviously COVID-19 has disrupted the shire's regular lively event program in the last year and a half, but if upcoming events are able to proceed, we would like to provide support," Council's Waste Services Manager, Alan Gundrill said.
"So, we are giving event organisers the opportunity to apply for funding for Waste Wise events planned between December 2021 and June 2022."
Waste Wise Events Grants aim to help event organisers reduce what goes to landfill by providing funds towards waste-reducing products or services at the event. Examples of this may include:
festival bin station hire - each bin station has 1 x FOGO bin [green], 1 x recycling bin [yellow], 1 x landfill bin [red] available from Cleanaway
recyclable or compostable items to replace single-use plastics
reusable items to replace single-use plastics
recyclable or reusable decorations like bunting or table coverings
PA equipment hire for Waste Wise announcements
promotion of your Waste Wise event so attendees know to bring their own water bottles and coffee cups etc
wash-up station hire or purchase, for reusable items that replace single-use plastics
recyclable or compostable packaging to allow donations of leftover food to local community pantries
employing staff at the bin/washup stations at the event
printing of signage to promote the event as Waste Wise.
Mr Gundrill said to help event organisers prepare their application for a Waste Wise Event Grant, we have developed a Waste Wise Event Toolkit, which provides easy and practical solutions on how events can be more waste wise so we can have all the fun, without the mess."
Applications will be open from 9am on Wednesday 6 October to 10am on Wednesday 3 November.
To apply online, go to Council's webpage at https://begavalley.nsw.gov.au/cp_themes/default/page.asp?p=DOC-WJG-77-51-33#Category_C
For more information, contact the Grants Administration Officer on (02) 6499 2222 or grantsadmin@begavalley.nsw.gov.au
Photo: Deanna Reynolds Photography
---
Rate This Page
---
Share This Page