Programs & partnerships

What is Council doing?
Community Environmental Grants
The Community Environmental Grants Program is a yearly funding program which calls for applications in May-July each year. Past projects completed by local community groups include:
Weed removal
Revegetation of degraded natural areas
Enhanced access to natural areas of local significance
Environmental education
Previous Successful projects
Visit the Sustainability Grants page for application information.
How can I get involved?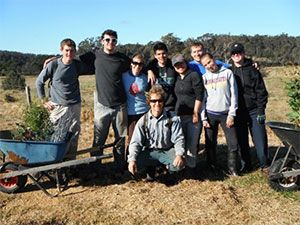 Engaged and active communities can help lead the way on improving local environmental outcomes. There are a range of support mechanisms for residents to utilise in order to protect, rehabilitate and improve our natural environment. Local groups which are often looking for members or can help you connect to local groups include:
---
Rate This Page
---
Share This Page