Feedback wanted on key estuaries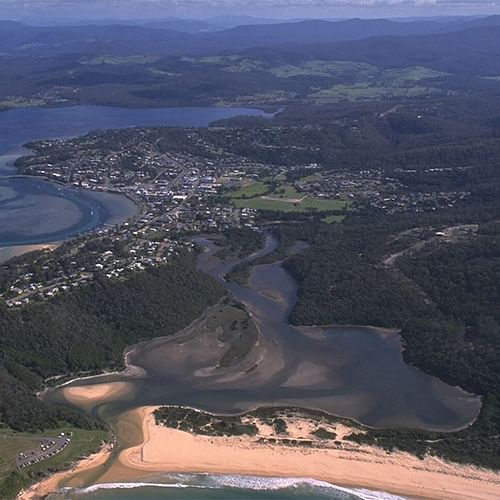 Wednesday 24 May 2017
Bega Valley Shire Council is seeking the community's feedback on the management of some of the Shire's key estuaries.
New Coastal Management Programs (CMPs) are currently being developed for Wallaga Lake, Bermagui River, Merimbula and Back Lake, and Eden's Lake Curalo. The key objective of the CMPs is to support the ecological health of the estuaries and catchments while supporting community uses and values.
A survey has already taken place for Bermagui River, and Council is now seeking community input for the other estuaries.
Coastal Management Officer, Kyran Crane said there were a number of aspects where community involvement would be valuable.
"We need to know what is great about each lake and what would make it even better.
"What are the concerns and how could the overall management of the lake and catchment be improved?" Mr Crane said.
More information about the Coastal Management Programs (CMPs) can be found on a dedicated website that has been developed for the project - http://begavalley.wrl.unsw.edu.au/index.php/get-involved/#haveyoursay
"We will also hold open drop in sessions for each lake and estuary later this year seeking further community feedback for the CMPs. These will be run in partnership with the project consultant and the NSW Office of Environment and Heritage," Mr Crane said.
Council has also developed a working focus group with stakeholders and community members that will meet throughout the project playing an advisory role for each CMP.
For more information, refer to the project website above or contact Environmental Services on 6499 2222.
Photograph: Aerial view of Back Lake and Merimbula Lake.
END
---
Rate This Page
---
Share This Page