Weed spraying at Saleyards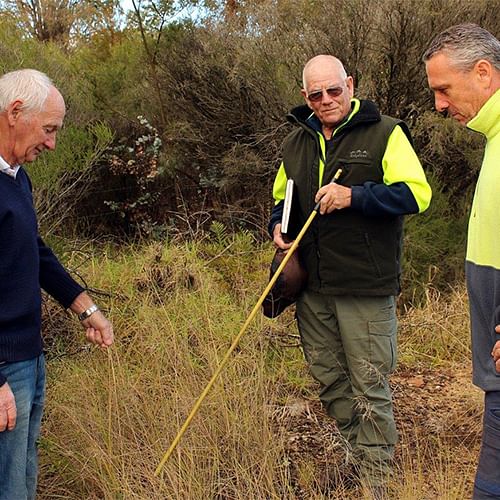 22 June 2018
A Council-funded spraying program aimed at removing the scourge of African Lovegrass from the Bega Saleyards site commenced this week.
African Lovegrass is a hardy, drought tolerant perennial grass species and is regarded as a weed due to its low feed quality and acceptance by livestock.
The work, which is being undertaken by local contractor Kevin Dibley, will cover the 17 hectares from the Essential Energy depot on Kerrisons Lane back to the Princes Highway and will involve the current sweep of the land and follow up visits in early Spring prior to seeding.
Sale days and the resulting stock holdings and movements have been prioritised in the planning and implementation of the program and as a consequence won't be impacted at all.
Council's Acting Manager Certification & Compliance, Jonathon Pyke, said the project is consistent with the objectives on the NSW Biosecurity Act and the principles and priorities identified within the South East Strategic Weeds Management Plan.
"As key land managers we (Council) are committed to doing what we can to effectively respond to and manage biosecurity risks," Mr Pyke said.
"Obviously the Saleyards site is very important to the local livestock industry and all the local farmers, agents and carriers; and the successful completion of this spraying will result in an excellent outcome for all these groups."
For more information contact Council's Vegetation Management Officer, Greg Madden, on 0447 361 880.
Photograph: David Boag (Bega Saleyards lessee), Greg Madden (Council's Vegetation Management Officer) and Kevin Dibley (contractor) discuss the African Lovegrass weed spraying program at the Bega Saleyards.
END
---
Rate This Page
---
Share This Page