Bermagui Create and Make Crew offer digital skills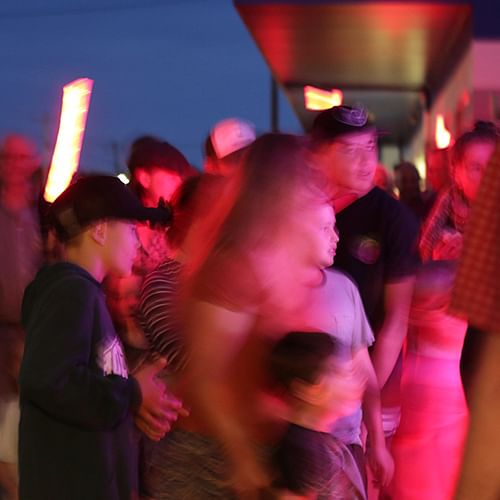 10 July 2019
Bega Valley Shire Library is excited to announce a new opportunity for young people aged between 16-25 years, who are looking to gain hands-on digital media experience, to be part of the Bermagui Create and Make Crew.
The Crew will create three interactive, audio-visual public events to be held throughout the Shire to showcase the skills of the participants.
Programs and Partnerships Officer, Scott Baker, said that the Bermagui Create and Make Crew is a new concept initiated by Bega Valley Shire Council and funded through a Youth Opportunity grant from the NSW State Government Family and Community Services.
"This is a unique and exciting opportunity for youth to learn a range of digital skills in sound, lighting, events management and so much more," said Mr Baker.
The program aims to equip participants with skills and training opportunities by accessing the expertise of artistic mentors in fields such as media, photography, performance, installation, sound and music. Participants will have access to a range of creative technologies based at Bermagui Library.
In addition, participants will receive a Statement of Attainment for accredited units delivered by TAFENSW that will give them a kick start in any future vocational courses. Sustainable work practices, workplace health and safety and team work are all key employability skills that participants will gain.
"It's possible that some participants may be able to establish the concept and gain skills to establish their own creative business," added Mr Baker.
Three major events are on the Bermagui Create and Make Crew's calendar:
Festival of Open Minds Launch - Friday 13 September 6.00pm – 7.30pm
Littleton Gardens, Bega.
A mini-vivid style audio-visual event that will involve projection mapping, sound installation and performance.
Bega Valley Synth Festival – Saturday 19 October 10.00am – 10.00pm
Murrah Hall, Murrah
A musical event showcasing digital music and visuals; as well as workshops, demonstrations and performances from local and interstate artists, producers, retailers and manufacturers.
Participants' Own Event – Saturday 7 December
Location and time to be decided.
Participants will use the skills developed over the course of the project to design, manage and promote their own collaborative artistic event.
The Bermagui Create and Make Crew will meet every Wednesday from 31 July, 10.00am- 4.00pm at Bermagui Library plus there will be three 3-day workshops in September, October and November to be held in Bega, The Murrah Hall and Tilba, respectively.
Participants will need to provide their own transport, however there will be limited transport options available if needed.
Lunch will be provided for all days and workshops.
More information and sign up forms are available from the project Facebook page https://www.facebook.com/bermicreateandmake
For further information and to register your interest please contact Scott Baker on (02) 6499 2172.
Photograph: Participants will create Vivid style events in the Bega Valley.
END
Related Pages
Bermagui Create and Make Crew offer digital skills
---
Rate This Page
---
Share This Page