Shire businesses to find their sweet spot
Monday 27 February 2017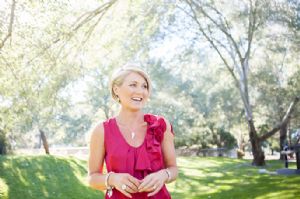 NSW Back to Business Week is underway with Bega Valley Shire Council coordinating a not-to-be-missed FREE business mentoring event this Thursday (March 2) night in Merimbula.
Run in collaboration with the Merimbula Chamber of Commerce, the night features a presentation from well-known Discovery Coach, Natasha Vanzetti who specialises in delivering results for emerging entrepreneurs.
Council's Economic Development Manager, Shane O'Leary said there has already been good interest from the local business community but added he was keen to see as many local businesses represented as possible.
"Natasha brings over 20 years' experience working with small and medium businesses, and her motivational talks offer real help for people running their own enterprises.
"She specialises in helping business people to find their 'sweet spot', which is the art of finding something you enjoy through combining who you are with the skills you already have," Mr O'Leary said.
The event will be one of many held around NSW to mark Back to Business Week, an initiative of the NSW Department of Industry that celebrates small to medium businesses and the role they play in local communities.
Don't miss out on this FREE event on Thursday 2 March, running from 5:30pm to 7pm at the Bega Valley Regional Learning Centre in Merimbula.
Bookings are essential, to reserve your place go to Council's website or call Linda Mayo on 6499 2264.
Photograph: Discovery Coach, Natasha Vanzetti.
END
---
Rate This Page
---
Share This Page