Mayoral Appeal Fund passes $1 million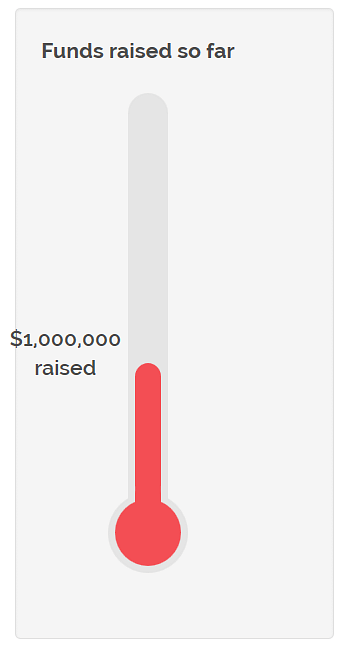 7 May 2018
The Tathra and District Bushfire Mayoral Appeal Fund has passed the $1 million mark!
A delighted Bega Valley Shire Council Mayor, Cr Kristy McBain, made the announcement this morning in addition to providing information on the first phase of distribution.
"The generosity that has come from right across the country has been nothing short of incredible," Cr McBain said.
"Businesses big and small, service clubs, sporting groups, local Councils, schools and individuals are among those who have contributed so selflessly and we couldn't be more thankful.
"Australians have a great way of banding together in the challenging times and the nation's collective embrace of those impacted by the disaster has been extremely encouraging and comforting.
"Donations are continuing to come in and with the Band Together concert coming up on 26 May we are very much looking forward to seeing the fund continue to grow in the future," Cr McBain said.
Importantly the time has now come to commence the distribution process and get the money out to those who need it.
In compliance with the Commonwealth charitable law requirements, a Mayoral Appeal Fund Distribution Committee has been established to oversee the allocation of money based on applications received.
The seven-member committee, which is being chaired by the Mayor, also comprises four community members, in addition to Council's Director of Business and Governance, Graham Stubbs, and the Deputy Mayor Cr Liz Seckold.
Phase one of the distribution will focus on owner/occupiers whose homes have been destroyed and tenants of destroyed rental properties. These people will be contacted by Council.
There will be a number of allocation phases and the details surrounding each will be announced by the committee at the appropriate time.
In light of the overwhelming number of donations, receipts are being generated by Council staff for credit card donations and they will be distributed this month.
The advice from the Australian Tax Office is that a receipt is not required to claim a tax deduction for direct deposits – reasonable details of your donation (i.e. your bank transaction to the Mayor's Appeal account) is sufficient evidence.
More information about the Mayoral Appeal Fund (including the fund rules) is available on Council's website at www.begavalley.nsw.gov.au/tathra
Donations to the Mayoral Appeal Fund can still be made via:
Electronic bank transfer: BSB: 012525 Account: 837535154
In person, at an ANZ Bega Branch.
Credit Card over the phone, call (02) 6499 2345 during office hours.
For international donations, the ANZ swift code is ANZBAU3M.
Mayoral Fund - $1 million from BVSC on Vimeo.
END
Related Pages
Mayoral Appeal Fund passes $1 million
---
Rate This Page
---
Share This Page