Better flood resilience for Bega Valley communities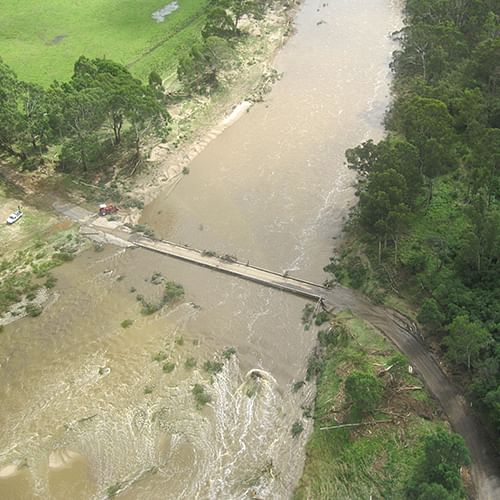 15 August 2017
Bega Valley Shire Council is putting better flood management in place around local communities with the assistance of a $122,000 grant from the NSW Government.
Council has been keen to action the learnings of the March 2011 Flood and June 2016 East Coast Low and will used these funds to implement a Floodplain Management Program.
"The Shire has seen substantial road, bridge, and public infrastructure damage in recent years during these events, and given the climate future we are headed into, we need to build in better resilience," said Terry Dodds, Director of Utilities and Transport.
In this phase of work, Council will focus on Towamba River, Lake Curalo, and Twofold Bay around Eden and Towamba.
"Our primary objective is to reduce the impacts of flooding including the private and public financial losses that can result," Mr Dodds.
The total cost of the program is $183,000, with assistance from the State provided on the basis of $2 for every $1 provided by Council.
"The end result will allow us to make informed decisions on the best way to invest in flood mitigation and better manage the risks posed by floods." Mr Dodds said.
"We are looking to reduce property and public risks, this work will also provide essential information to the State Emergency Service and enable effective responses to flood emergencies."
In the near future, Council will also call for expressions of interest for additional community representatives on its Floodplain Risk Management Focus Group. Two vacancies currently exist for people living in the Towamba River, Lake Curalo and Twofold Bay catchments.
Council acknowledge the financial and technical assistance from the Minister of Justice, NSW Minister of Police and Emergency Services, and the NSW Office of Environment and Heritage.
Photograph: Burragate Bridge on the Towamba River
END
---
Rate This Page
---
Share This Page