Coastal lakes being monitored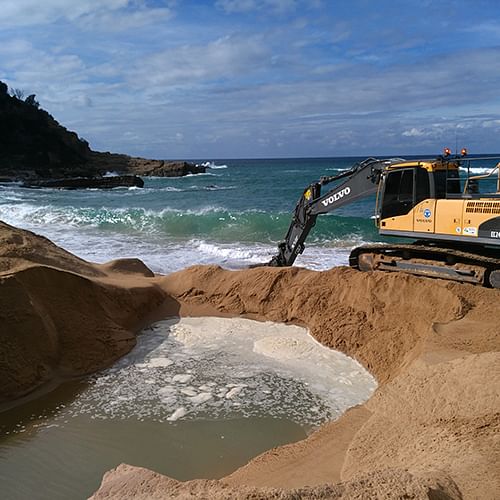 Tuesday, 7 November 2017
This week's welcome rainfall has resulted in small increases in water levels in some of the Shire's coastal lakes and rivers.
A long period of little or no rain has combined with conducive ocean conditions to keep estuaries along the Sapphire Coast closed. This is in stark contrast to the relatively wet period the Shire experienced from 2010 to 2015 which saw most local estuaries open for extended periods.
Balancing the concerns of residents and needs of the environment, Council staff are constantly monitoring lake levels in order to prepare logistics should estuary openings be required.
Council's Environmental Services section advises that Wallaga Lake is currently about 15cm from the opening trigger, whilst the Bega River at Mogareeka is some 30cm below the opening trigger.
In December 2016 Council adopted Entrance Management Polices for each of our estuaries that require occasional artificial opening.
These policies set out the conditions required for an opening to take place including the set opening "trigger" and have the approval of a number of State Government agencies with numerous environmental approvals.
More information is available via the Environment and Health section on Council's website.
Photograph: The Bega River being opened in May 2017.
END
Scroll down to Like | Share | Comment on this page
---
Rate This Page
---
Share This Page