ClubGRANTS 2019 are now open!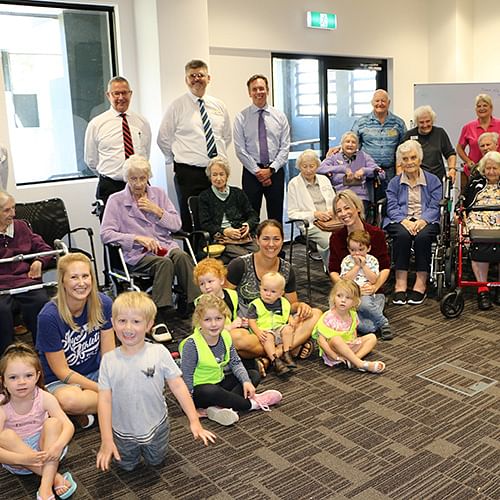 1 April 2019
Bega Valley Shire Council and registered clubs throughout the Bega Valley are encouraging local organisations to apply for funding now via the ClubGRANTS program, which closes on Tuesday 30 April 2019.
Eligible organisations are invited to apply for funding for projects that improve community wellbeing and address social issues in the Bega Valley Shire.
Chairperson of the Bega Valley ClubGRANTS Committee and General Manager of Bermagui Country Club, Robert Beuzeville, said that local organisations received a total of $65,460 last year in funding through the scheme.
"These community-led projects are making a real difference on the ground and we look forwarding to supporting projects that benefit our local communities including helping disadvantaged children, young people, carers and people who are socially isolated.
"We are proud to help build a stronger community through ClubGRANTS," said Mr Beuzeville.
During the last 15 years, Bega Valley ClubGRANTS Category 1 have contributed close to $1.4 million to the local community.
Eight local clubs are represented on the ClubGRANTS committee - Bermagui Country Club, Club Bega, Club Sapphire Merimbula, Eden Fishermen's Recreation Club, Merimbula RSL, Pambula Merimbula Golf Club, Tathra Beach Bowling Club and Tura Beach Country Club.
The ClubGRANTS scheme is managed by Bega Valley Shire Council but is a shared State Government and club industry program, funded by a gaming machine tax on registered clubs with gaming machine profits more than $1 million.
You can download an application form or fill out an upgraded online form at Council's website www.begavalley.nsw.gov.au/grants.
Please contact Council's Community Connections Administration Officer, Lorena Ferrier, on (02) 6499 2247 for more information about ClubGRANTS 2019.
Photograph: The Intergenerational Playgroup - a successful ClubGRANTS recipient in 2018 – with Tura Beach Country Club Manager, Don Field, Merimbula RSL General Manager, Michael Mutsch and Club Sapphire Chief Executive Officer, Damien Foley.
END
---
Rate This Page
---
Share This Page