Councillors in the Community sessions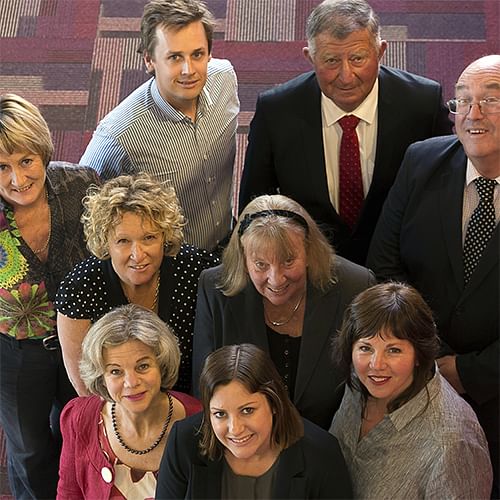 13 March 2018
Bega Valley Shire Council's commitment to refining and developing its communication and engagement processes takes another step forward with the announcement of a program of Councillors in the Community sessions.
For some time now Council has hosted public forums in a variety of guises, however following the success of the Meet the Mayor events held throughout 2017, the decision has been taken to adapt and expand on the concept and involve all the elected representatives.
Feedback from the community pointed to the less formal Meet the Mayor format being a clear preference.
Bega Valley Shire Council Mayor, Kristy McBain, said the key objective of the Councillors in the Community program was to enable members of the public to engage with the Councillors and senior staff on matters that are important to them in their own town.
"It is absolutely paramount that we can provide environments where the public can feel comfortable, speak as opposed to being spoken to and most importantly have their voice heard," Cr McBain said.
"We (Councillors) are looking forward to engaging on the topics that are important to the attendees and as always keen to work towards finding solutions for any concerns raised.
"On a personal level, I am particularly excited about being able to have a conversation with people about ideas they may have about how to drive our Shire forward.
"The desire to hear from as many people as possible is supported by the roaming nature of the sessions and evening scheduling, with the initial calendar to include some of our smaller centres," Cr McBain said.
Along with the opportunity to engage directly with the Councillors, the sessions will also feature displays and information on current and future projects and activities; the attendance of technical staff to engage around known local issues; and an ideas/issues board to further collect the thoughts of attendees.
The sessions will commence on Wednesday, 21 March at the Eden Log Cabin from 6pm, with Cobargo (4 April), Candelo (18 April), Pambula (9 May) and Tathra (30 May) to follow.
For more information on the Councillors in the Community program contact Council on (02) 6499 2222 or visit www.begavalley.nsw.gov.au/news
Photograph: The nine Bega Valley Shire Councillors will be on hand at the upcoming Councillors in the Community sessions.
END
---
Rate This Page
---
Share This Page