Avoid eating endangered fish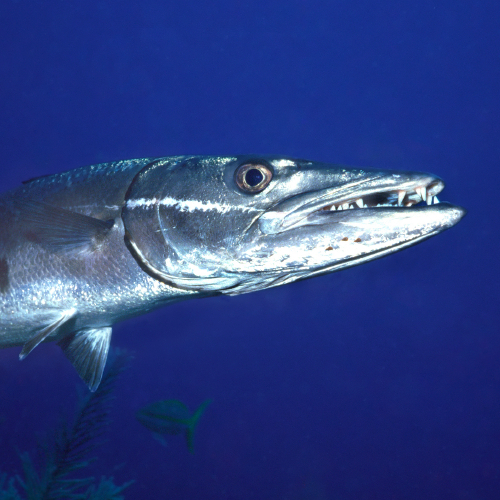 Avoid eating over-fished and threatened fish species.
Increasing our awareness of which fish are being over harvested can help us modify our fish eating and buying habits. Becoming aware of the impact of fisheries on our estuaries, bays, oceans, and wetlands will help us make informed choices next time we are at the fishmongers.
How to do it now!
Eat sustainable fish species. To help you make an informed choice at the supermarket, fish merchant, restaurant or takeaway, see 'Australia's Mini Seafood Guide' by Australian Marine Conservation Society. You can also get a full version of the guide online or download a free app to your phone.
Other organisations working towards a sustainable fishing industry include:
Australian Marine Conservation Society is Australia's only national charity dedicated exclusively to protecting ocean wildlife and their homes.
OceanWatch Australia is a national environmental, not-for-profit company that works to achieve sustainability in the Australian seafood industry by protecting and enhancing fish habitats, improving water quality and advancing the sustainability of fisheries through action based partnerships with the Australian seafood industry, government, natural resource managers, business and the community. Visit their website to get involved and informed.

Save our Marine Life is a growing community of people and organisations working to protect our unique marine life. Visit their website and add your voice to protect Australia's unique marine life by establishing a network of large marine sanctuaries.
Why is this action important?
Establishing a sustainable balance in our harvesting of wild fisheries is important to ward off the possibility of species collapse and the ramifications this may have on our aquatic ecosystems.
Environment
Through this action, we choose not to contribute to the decline of fish species we know to be in trouble. Whereas fifty years ago only coastal seas to a depth of 50 metres were fished, today's fishing covers a broader area and uses enhanced technology. Put simply, we are taking too much from our oceans, sometimes with little understanding of the dangers of species collapse. By making informed purchases you can make a difference.
Related Pages
Avoid eating endangered fish
---
Rate This Page
---
Share This Page