Diving into the swim season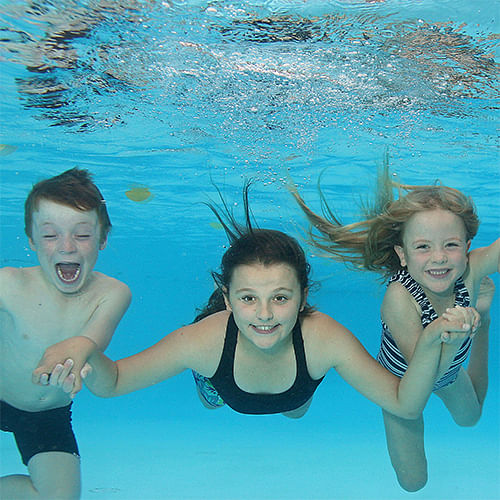 12 September 2017
Council staff and contractors are finalising preparations across the Shire ahead of the fast approaching outdoor pool season.
In preparation for the busy season, work is being undertaken at various pools across the Shire.
Bemboka Swimming Pool is currently having the existing pool surface removed prior to being repainted. Candelo Swimming Pool's main expansion joint is being resealed in order to prevent water leaks from the 50m Pool, and Eden Swimming Pool is receiving pool covers thanks to the fundraising efforts by the Eden Swimming Club, Eden community and support from Council.
Other works will consist of minor asset maintenance and replacement, improving operations and ensuring compliance with legislative requirements at our swimming pool facilities.
Those frequenting the Bega and Cobargo pools this season will be greeted by the familiar faces of Zoe and Mark Philipzen (Harris Aquatics) and Jim Gustard (Swansali Pty Ltd) respectively, while Council will undertake the management of the Candelo, Bemboka and Eden facilities, enabling programs and staffing to be aligned.
Following a detailed review of swimming pool membership options across the shire (including Sapphire Aquatic Centre), a new pricing structure will be implemented, with fairness and consistency the key objectives.
The changes to the pricing structure include reductions in prices for both the adult and family season passes; the introduction of a child/concession season pass, an adult/child casual entry fee and a shire-wide family pass booklet (10 visits); and a more affordable 10 visit shire-wide pass booklet.
Council's Aquatic and Leisure Facilities Coordinator, Nicholas Hoynes, said that usage data collected over the past few years and review of swimming pool memberships had provided excellent information on how and when our aquatic facilities were being utilised and who was using them.
"The information we now have is extremely valuable and we appreciate the feedback we have received from the community throughout these processes," Mr Hoynes said.
"We are confident that the changes to the fee structure better reflect the usage of our pools and we look forward to everyone getting out, making use of the aquatic facilities across the Shire and enjoying themselves this season."
Bega Pool will be the first of the outdoor facilities to open to the public on Monday, 25 September; Cobargo will follow on Sunday, 1 October; and the Eden, Candelo and Bemboka sites will all open on Monday, 2 October.
Opening hours at the seasonal swimming pools will remain relatively unchanged, however, as part of a trial Bemboka Swimming Pool will now open from 11am to 3pm on a Saturday and Sunday.
For more information visit www.begavalley.nsw.gov.au/swimmingpools
Photograph: Children enjoying the Shire's pools
END
---
Rate This Page
---
Share This Page