Rotary clubs unite to complete the Kiah pavilion project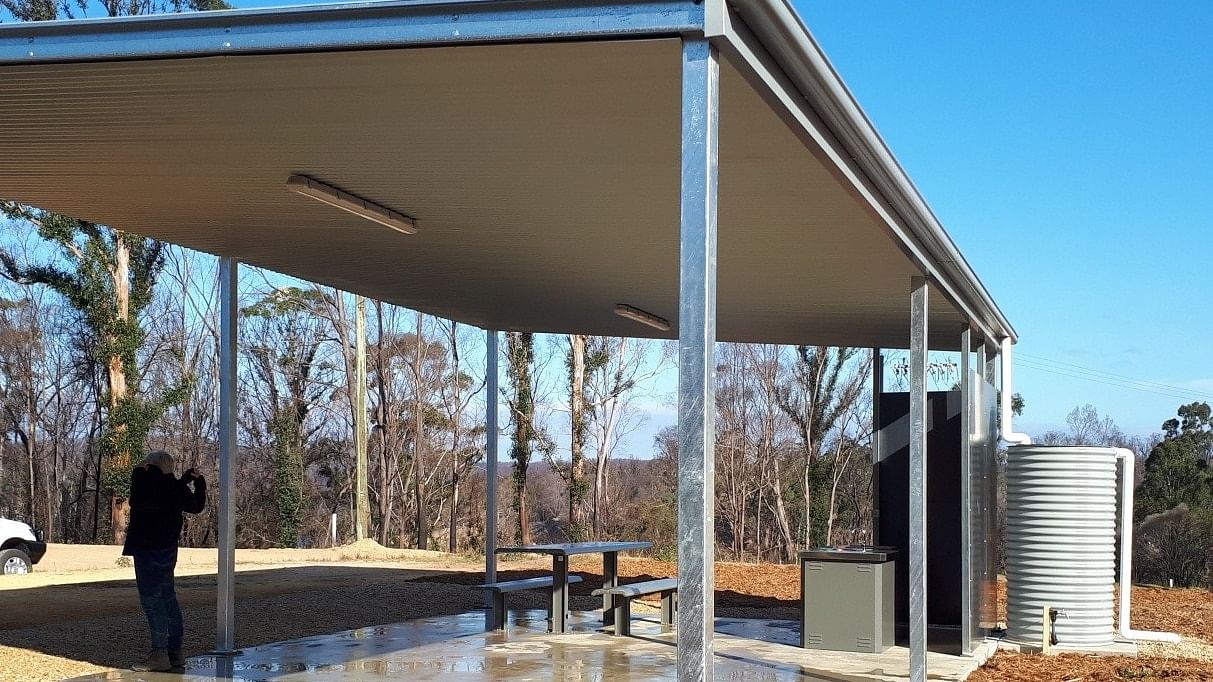 3 August 2020
Council thanks the Rotary Clubs of Merimbula, Pambula and Bega for their generosity with funds and hard labour, on the completion of the Kiah pavilion project.
"A round of applause for all involved and in particular, Merimbula Rotarians Shane Osta and Andy Thorp who spearheaded the project," Mayor Sharon Tapscott said.
"These guys managed the construction of the pavilion, providing building expertise and hands-on labour to save money and ensure the building was completed as quickly as possible.
"The Kiah pavilion is located near the tennis courts and RFS shed and offers the Kiah community a large undercover meeting space with an electric barbecue, a sink, seating area and landscaping.
"It means the Kiah community will once again be able to gather together for various social, sporting and educational activities, while the Kiah Hall is rebuilt.
"Rotary funded this project to the tune of $45,000, which included a large donation from the Rotary Club of Northbridge in Sydney.
"The project is an incredibly generous gesture and a real credit to Rotary … they just get in there and get things done."
President of the Rotary Club of Merimbula, Sue Jellis said while Merimbula Rotary had been instrumental in construction of the pavilion, the project was a combined Merimbula, Pambula and Bega Rotary effort, in response to an approach from Council and the Kiah Community.
"We are so very pleased the pavilion will provide the Kiah community with a place to meet," Ms Jellis said.
"Community service and friendship underpins the work of Rotary – we are people of action!"
The pavilion's first event was Council's Cuppa and Chat Session, which drew a number of bushfire affected residents who enjoyed the chance to catch up with friends and neighbours and tap into the various services and agencies on hand.
The official, COVIDSafe opening of the Kiah pavilion will be held on Saturday 8 August.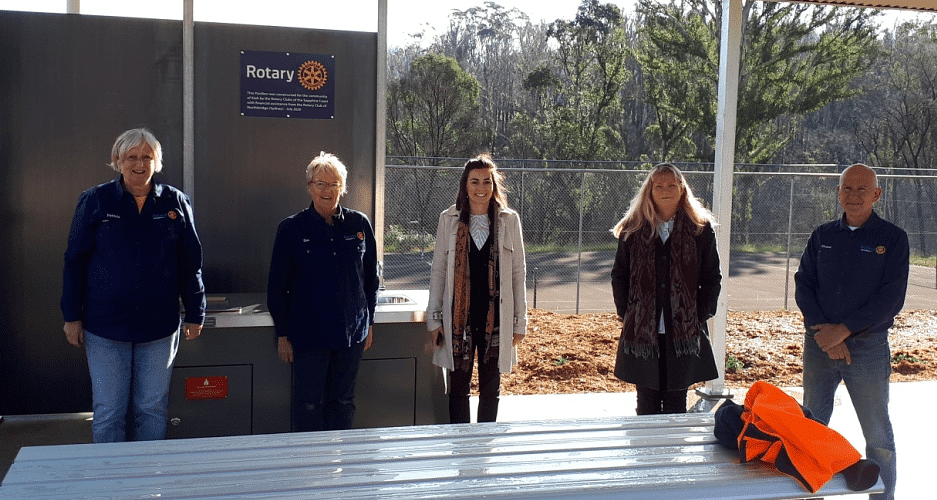 Some of the members of the Kiah Pavilion project team at the finished site, from left: Patricia Witton (Merimbula Rotarian), Sue Jellis (Merimbula Rotary President), Rickee Marshall (Council), Katrina Berenguer (Council) and Shane Osta (Merimbula Rotarian)
Related Pages
Rotary clubs unite to complete the Kiah pavilion project
---
Rate This Page
---
Share This Page