Saltmarsh workshop in Bermagui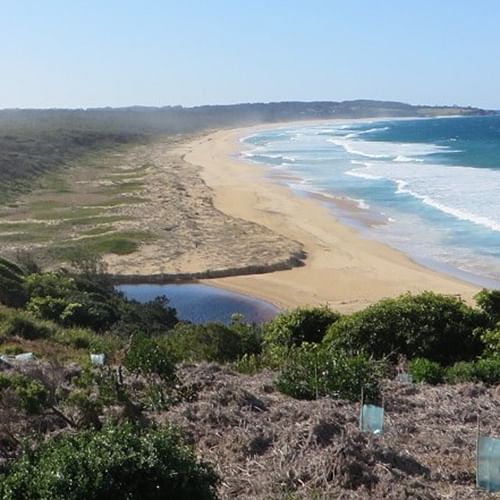 21 June 2018
Bega Valley Shire Council, along with Friends of Bermagui Saltmarsh and Shorebirds, Envite, and the Atlas of Life in the Coastal Wilderness, are holding a Coastal Saltmarsh discovery workshop on Wednesday 27 June.
The workshop will provide an opportunity to experience and learn about the plants and animals that inhabit Coastal Saltmarsh, a specialised plant community important for providing nursery and foraging grounds for fish stocks and wading birds and identified as threatened at both a State and Commonwealth level.
Funded by a NSW Environmental Trust grant, the workshop is the last of a series focussing on controlling weeds, restoring habitat and increasing community awareness along the coastal walking track between Wallaga Lake and Cuttagee.
Local Botanist, Jackie Miles, will lead this workshop through several areas of saltmarsh including one right in the heart of Bermagui.
Members of the Atlas of Life in the Coastal Wilderness project will be on hand to show people how to use the "NatureMapr" app to record and identify plant and animal sightings and to add these to the national Atlas of Living Australia database.
Council's Natural Assets Officer, Andrew Morrison, said it is hoped that attendees will come away from the workshop with an understanding of the importance and diversity of coastal saltmarsh and be able to record other saltmarsh areas that they might come across using the Atlas of Life NatureMapr app.
"This information is very useful to land managers in planning decisions so it is a real way that anyone can be involved in meaningful citizen science," Mr Morrison said.
For more information or to make a reservation contact Andrew Morrison on 6499 2222, email amorrison@begavalley.nsw.gov.au, or visit the Atlas of Life website at https://atlasoflife.org.au. Attendees are advised to meet at the north end of the Country Club car park in Bermagui at 10am.
END
---
Rate This Page
---
Share This Page