Reflections on the anniversary of the Tathra and Reedy Swamp bushfires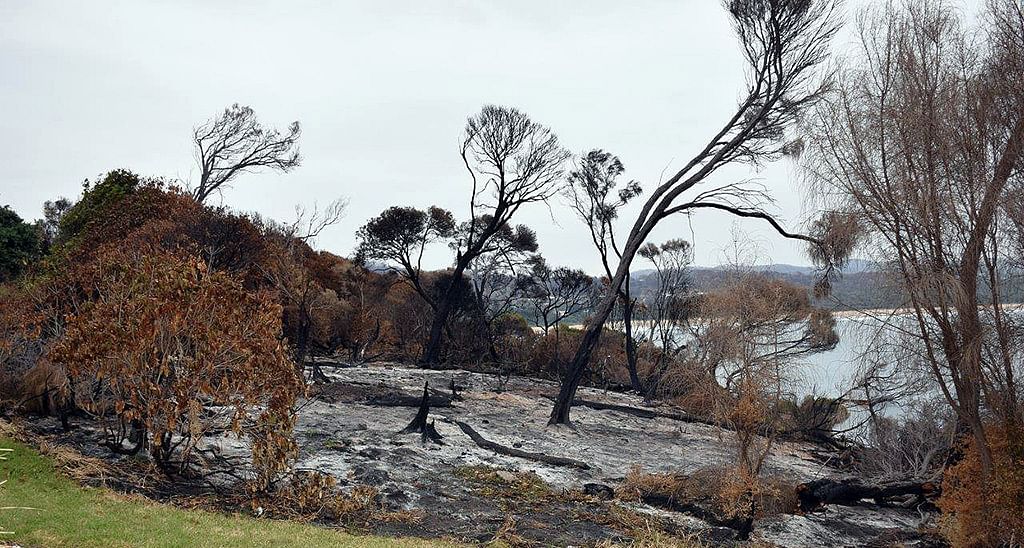 18 March 2021
Today marks the third anniversary of the Tathra and Reedy Swamp bushfires.
Bega Valley Shire Mayor, Russell Fitzpatrick says the shock and devastation of the fires that burned throughout 18 and 19 March 2018 will never be forgotten.
"It was a truly frightening time of loss for the Tathra community and in the days, weeks and months that followed, our community across the shire came together in solidarity to support the recovery and healing, which is ongoing.
"What we learnt as a Council and a community undoubtedly shaped our response to the Black Summer bushfires.
"Working with residents who were impacted, we saw the strength and resilience of the Tathra community and the inherent resilience of the Bega Valley Shire as a whole.
"There is no doubt those learnings and the strength we witnessed allowed us to rally quickly in our response to the Black Summer fire emergency and recovery."
Cr Fitzpatrick said the Tathra Strong event held earlier this month was a true celebration of the power of community.
"Tathra is a thriving community, full of strength and hope and it's the strong community connection and support that has really helped people through challenging times," he said.
"The recovery is ongoing and very personal, and the Tathra Strong event was a wonderful opportunity for everyone to pause and come together to celebrate resilience and mateship."
Related Pages
Reflections on the anniversary of the Tathra and Reedy Swamp bushfires
---
Rate This Page
---
Share This Page