Bushfire Recovery Bulletin #12
January 29, 2020
Advice from the Rural Fire Service
Increased fire dangers are set to return over coming days - especially Friday and Saturday.
Widespread Very High and Severe fire dangers are forecast for parts of NSW, particularly in the south east.
A number of large fires continue to burn in the region, so it is important that you, your family and your home are prepared if fire threatens.
More to come tomorrow.
SRV abandoned
Bega Valley Shire Council won't be proceeding with an application to the Independent Pricing and Regulatory Tribunal for a Special Rate Variation (SRV) to fund the Shire's six public swimming pools from 2020-21.
Councillors today voted unanimously to abandon any further consideration of an SRV, along with deferring the adoption of the draft Swimming Pools Strategy in line with the recommendation from staff.
Given the scope, magnitude and impact of the bushfire disaster and ongoing campaign fires, it was pertinent that Council considered its position in relation to the proposed SRV at the earliest available opportunity.
Bemboka boiled water alert
Council is hopeful that by the end of next week we can demonstrate to NSW Health that the Bemboka water supply is back within acceptable testing ranges.
Maintaining effective disinfection is the key, which has been the challenge in the face of bushfire impacts.
Daily monitoring of the network will build that picture over the days ahead and give the confidence needed to life the boil water notice.
Council thanks the community for its patience and understanding.
Lost in the financial assistance available?
Many people and organisations are feeling overwhelmed by the financial assistance available.
Its bamboozling when you already have so much to consider.
Council has pulled together a list of whats on offer and how to apply. Start here
Asbestos found - what next?
The next step is for a second inspection to be conducted to gather more information, including the collection of lab samples.
If testing confirms asbestos is present the affected debris will be sprayed with a glue substance to stabilise it.
In the meantime, if you have concerns about winds getting up you should wear a P2 mask and dampen the asbestos with water.
Bega Valley Bushfire Recovery Centre
As a community we are a resilient bunch, however information and support are vital for the entire community as we move through the recovery phase.
In our travels we have come across many people who feel they haven't been as impacted as others and have expressed concerns about taking up services, however it is absolutely vital that the message gets out loud and clear that all the support agencies are equipped and staffed to help all those impacted.
The home base for the Recovery Centre is the Bega Valley Commemorative Civic Centre in Zingel Place Bega and is open from 9.00am – 5.00pm weekdays and from 10.00am – 4.00pm Saturday. Closed Sunday.
You can make contact on 6499 2345 or via email at recovery@begavalley.nsw.gov.au.
A range of services are available for you to meet with face to face, helping one step at a time.
Accessing the mobile service is another option, especially for those living in our more remote areas.
The Mobile Recovery Outreach Service is open between 10.00am and 2.00pm on the following days:
Quaama Hall – Tuesdays

Towamba Hall – Tuesdays

Bemboka Hall – Wednesdays

Wonboyn RFS Shed – Wednesdays

Cobargo Hall - Thursdays and Saturdays

Eden Log Cabin - Thursdays and Saturdays

Bermagui Community Centre – Fridays

Wyndham Hall - Fridays
Want more info?
Bega Valley Shire Council is adding to our online recovery resources daily. Start exploring your needs at -
www.begavalley.nsw.gov.au/Recovery_Support
Photo by Cliff Shipton, The ADF is supporting the fire fighting and recovery effort with a range of heavy plant - clearing roads and assisting with fire breaks.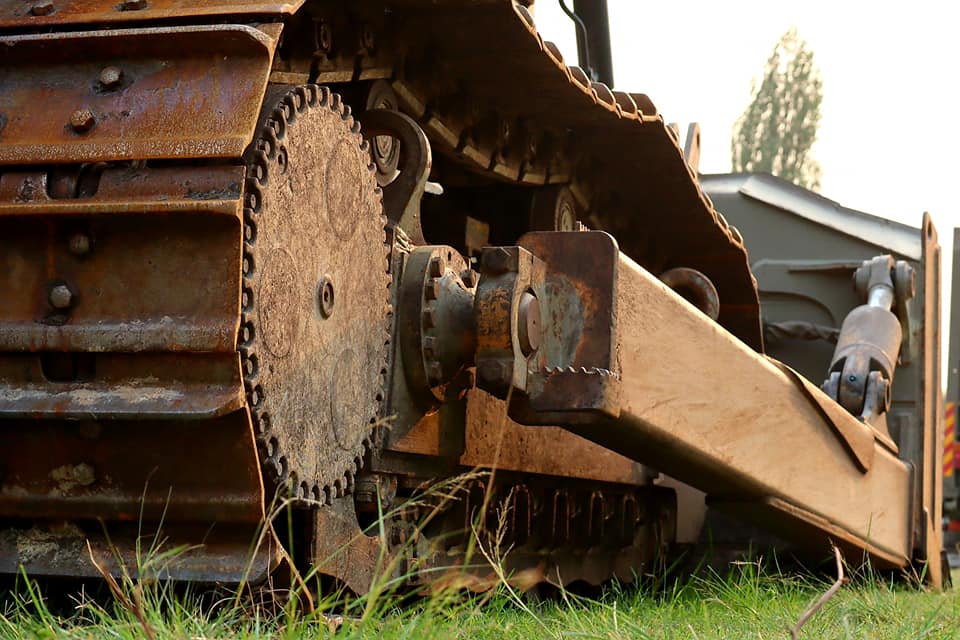 Related Pages
Bushfire Recovery Bulletin #12
---
Rate This Page
---
Share This Page