Air scouring planned for water supply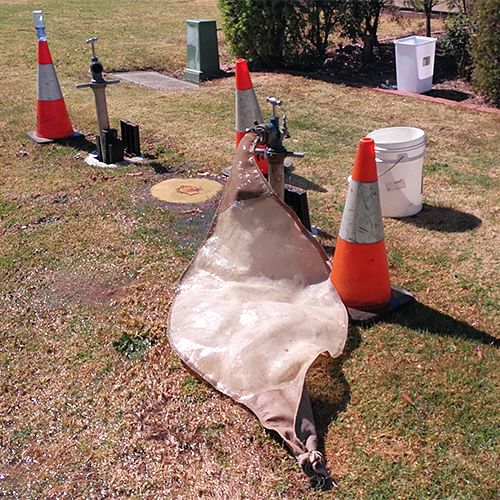 20 November 2017
Bega Valley Shire Council remains resolute in its commitment to improving drinking water quality and systems across the Shire, with a significant cleaning of water mains planned for the Bega-Tathra supply in the lead up to Christmas.
Customers in the Bega, North Bega, Tarraganda, Kalaru and Tathra areas are being asked to prepare for the work that will commence on Friday, 24 November and be finalised by Wednesday, 20 December.
Council's Water & Sewer Manager, Jim Collins, said that a program of air scouring will be undertaken across the supply area, which involves high pressure air and water being flushed through water mains.
"Air scouring is an aggressive method of water main cleaning and far more effective than normal flushing operations using water alone," Mr Collins said.
"It provides the water main with a thorough clean; meaning a greater quantity of accumulated sediment can be removed from the system, with an improvement in water quality and often pressure the outcome.
"Due to nature of the intervention, the work will be carried out in a staged manner. Residents and business owners will receive pamphlets informing them of the timing of the work in their specific area and requirements to refrain from the use of water for a short period of time.
"The information pamphlets will be appearing in letterboxes from Tuesday, 21 November, ahead of the commencement of the scouring.
"We will be working closely with the community to achieve the best possible results, while ensuring the minimal amount of disruption to homes and businesses is experienced," Mr Collins said.
Customers interested in the timing of works in their location, are encouraged to consult Council's website at www.begavalley.nsw.gov.au.
For all other questions or concerns please contact Council on 6499 2222.
Photograph: Air scouring of water mains
Scroll down to Like | Share | Comment on this page
---
Rate This Page
---
Share This Page
---