Free FOGO and recycling services for schools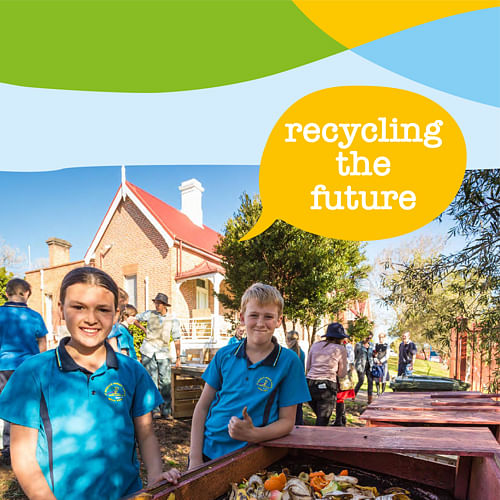 An increasingly waste-wise Bega Valley school community will now have access to free FOGO and recycling bins.
The Bega Valley Shire Council offer has come after the overwhelming response from the school community since FOGO started in October to expand their existing recycling and food waste avoidance programs.
Waste services coordinator and FOGO project manager Joley Vidau said the school community was already waste savvy but needed more support from Council to fully embrace food organics garden organics and recycling collection services.
"All the schools have to do is contact the waste team to apply for green and yellow bins to separate their waste into, and they will automatically get FOGO and recycling collection services," she said.
Joley said as a complement to the new bin collection services, schools would also receive an education version of The FOGOmentary which stars local children and Gardening Australia host Costa Georgiadis. The 10-minute education version is suitable for pre-school, primary and secondary school curriculums.
"We received many requests from schools after we premiered The FOGOmentary film in October for an education version so we have adapted it to fit neatly into current waste education programs.
"We are so thrilled to be supporting our future waste warriors who are so keen to embrace change and look after their environment by reducing waste to landfill, and are fortunate that our schools are so proactively involved."
Schools can apply for the free FOGO and recycling bin collection services via the waste grants website link and access a copy of The FOGOmentary for schools by contacting Joley direct via jvidau@begavalley.nsw.gov.au
FOGO is part of Council's 10-year Waste Management and Resource Recovery Strategy 'Recycling the future' which aims to reduce valuable resources going into landfill.
Photograph: St Patrick's Primary School pupils Lily Mark and Blake Taylor.
Related Pages
Free FOGO and recycling services for schools
---
Rate This Page
---
Share This Page