Recreational projects - getting on with the job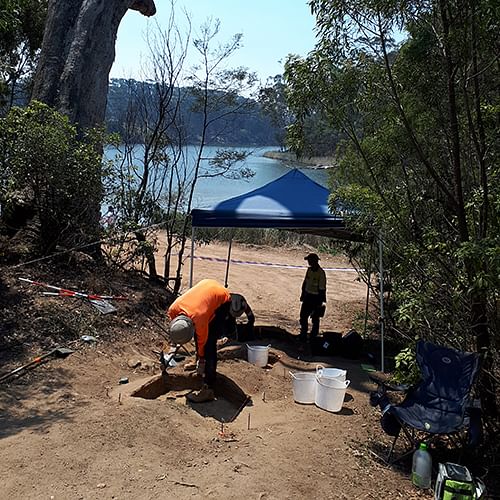 14 February 2020
While Council continues to manage the aftermath of the bushfire disaster and look to the recovery and rebuilding that stands before us, our Recreation and Natural Assets team is continuing to progress the delivery of some long-awaited capital projects.
Major accessibility projects, floodlighting for sportsgrounds, playgrounds, boardwalks, boat ramps and toilet blocks are all on the agenda.
Council's Coordinator of Recreation and Natural Assets, John Turville, said that despite the bushfire risk in some areas, the team has remained committed to delivering these exciting projects for the community.
"Unfortunately, the conditions in some communities has meant we have had to delay the commencement of some projects (such as the Wyndham playspace upgrade), but the feedback from the various communities and stakeholders has been overwhelmingly supportive of us getting on with the job wherever it was safe," Mr Turville said.
"One great example is the upgrade to Apex Park in Cobargo, which will be commencing mid-February."
Work is already underway on upgrading the lighting at Berrambool Oval (AFL/Cricket ground). Funded by the NSW Government, along with with contributions and support from the Merimbula Diggers AFL Club, AFL NSW/ACT and Bega Valley Shire Council, this project includes the installation of 4 x 30metre light towers complete with new LED lighting and an upgrade to the power, so that the entire complex can meet its energy demands, and will enable the ground to be used more effectively throughout the football season for training and competition games.
The construction of a long-awaited amenities building for Bega Park, including linking pathways from the playground and carparking area, will get underway later this month and, once completed, will finalise the overall park upgrade.
Aboriginal Heritage salvage work is progressing at Blackfellows Lake, Kalaru ahead of the planned boat ramp upgrade and then at Murrunna Point where a new boardwalk is set to be constructed in the coming months.
Along with the Apex Park in Cobargo, the Lions Park at Mogareeka will also come in for a facelift, with the Wyndham and Bemboka playgrounds to follow shortly.
Weather permitting, construction is set to commence in the coming week on the coastal accessibility project at Bermagui's Bruce Steer Pool, with the new amenities building to be the first element.
This work will mark a significant step forward in positioning our Shire as a leader in accessible tourism, with the overall Bega Valley Shire – A Destination For All project to also take in major upgrades at Short Point, Merimbula and the Pambula Surf Club precinct.
Information on all these projects is available here or contact Council's Recreation and Natural Assets team on (02) 6499 2222.
Photograph: Archaeological salvage works - Aboriginal Heritage salvage work is progressing at Blackfellows Lake ahead of the planned boat ramp upgrade.
END
Related Pages
Recreational projects - getting on with the job
---
Rate This Page
---
Share This Page