Talk to us about the future of our pools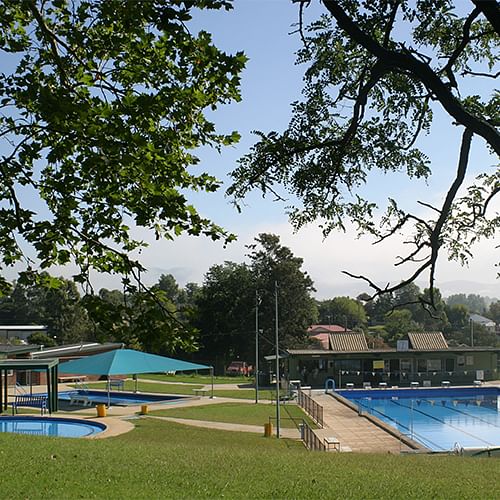 5 September 2019
Bega Valley Shire Council is seeking feedback from the community on the future of our public pools across the Shire.
Specialist consultants, Otium Planning Group, conducted a comprehensive review in 2016, which resulted in recommendations on the provision, value, costs, opportunities, risk management and the future renewal of our swimming pool facilities.
The comprehensive level of information that came out of the review consequently resulted in Council adopting a goal to have a fit for purpose six pool aquatic strategy that maximises opportunities for the community and visitors to participate and enjoy facilities that meet legislative and compliance requirements and have pools that are operating at modern standards.
Council's General Manager, Leanne Barnes, said the public swimming pools are highly valued by the community, however they are also high cost assets to operate and build.
"The adopted goal secures the future of the swimming pools and reflects the history, commitment, hard work and fundraising of various community groups to advocate, plan and build our swimming pools over the years," Ms Barnes said.
"Our six public swimming pools were built over the last 60 years and with two facilities due for renewal in the next ten years, as well as managing smaller cost asset renewals across the remaining four sites, Council has significant decisions to make – including how to continue to fund our pools into the future.
"A Swimming Pools Strategy Discussion Paper has been developed in order to advance our conversations with the community around the pools and we are particularly interested to hear the collective view on the best way forward. As a part of this discussion, we are looking at funding models to keep our commitment to maintaining our six pools - this includes the consideration of applying for a Special Rates Variation," Ms Barnes said.
A thorough community information and consultation program is being implemented that will include community information sessions; the establishment of dedicated webpages; formal public exhibition periods; a rates calculator; an independent phone survey; the distribution of information through Council's social media channels, the Council News publication and the local media; and a final report to Council.
Community information sessions are being held in each town with a public swimming pool in the coming weeks (all sessions will commence at 5.30pm):
Cobargo Hall – Monday 16 September

Eden Log Cabin – Tuesday 17 September

Pambula Hall – Monday 23 September

Bemboka Hall – Tuesday 24 September

Bega Commemorative Civic Centre – Monday 30 September

Candelo Hall – Wednesday 2 October
To view the Swimming Pools Strategy Discussion Paper and provide your feedback, visit www.begavalley.nsw.gov.au/haveyoursay.
For more information on the pools contact Council's Leisure and Recreation team on (02) 6499 2222.
Photograph: Council is seeking input from the public on the future of pools in the Shire.
END
Related Pages
Talk to us about the future of our pools
---
Rate This Page
---
Share This Page