Tim Metcalf to launch his great Australian poem
9 October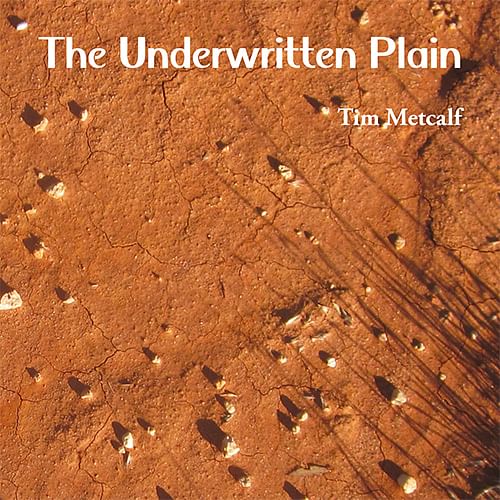 2018
After many years in the creation, Brogo poet, Tim Metcalf, is ready to reveal his 'great Australian poem' at special launch events to be held at Bermagui and Bega libraries.
His eighth book, The Underwritten Plain is a sparse but sweeping epic poem of Australia, set at an abandoned bore-hole in South Australia's Nullarbor Plain.
Programs and Partnerships Officer, Scott Baker said that the work has been cleverly constructed into four parts to be an accessible and meaningful read.
"Typically, epic poems are told in a narrative style and can be lengthy too, but Tim has deftly created The Underwritten Plain to be a fascinating explanation of the vast and intricate history of Australia," said Mr Baker.
The Underwritten Plain will be launched at Bermagui library by Bermagui resident, Ian McFarlane, who is an award-winning author, essayist and critic.
"Tim Metcalf's quirkily clever book-length poem spans a vast Australian story with stylish empathy," says Mr McFarlane.
Tim Metcalf is a former Northern Territory flying doctor and multi-award winning poet, who has lived in the Bega Valley Shire for 25 years.
His anthology, Verbal Medicine, won the ACT Writing and Publishing Awards in 2007 and he was awarded first prize in the Annual Australian WB Yeats Poetry Prize in 2000 for his poem, Stages of Dying.
Join us at Bermagui library for the launch of The Underwritten Plain on Friday 19 October at 10.30am and at Bega library on Saturday 20 October at 10.30am. Morning tea will be available at both events so please let us know you're coming by booking at www.begavalleyshirelibrary.eventbrite.com.au or phone us on 6499 2127.
Photograph: cover of Tim Metcalf's latest book, The Underwritten Plain, which will be launched at Bermagui and Bega libraries in October.
END
Related Pages
Tim Metcalf to launch his great Australian poem
---
Rate This Page
---
Share This Page