Power up with FREE computer training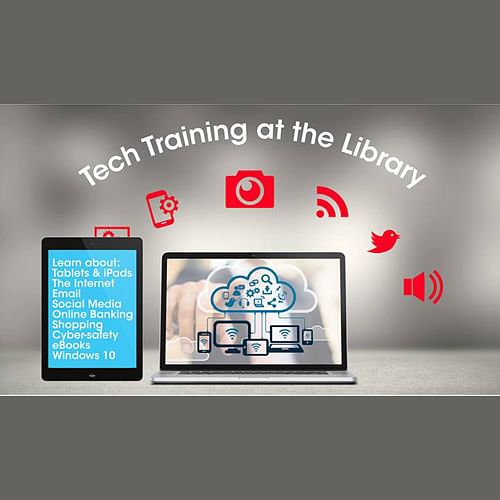 Thursday, 9 March 2017
Free computer and technology training at Tura Marrang Library and Community Centre and at Bega Library will help local residents become familiar with a wide range of technologies.
Programs and Partnerships Officer, Scott Baker said that the sessions are easy-paced and fun with the emphasis on group learning.
"So often people are worried that they will break a computer or device if they press the wrong button - we want to help people learn more about technology so they can do what they need to do online with confidence," said Mr Baker.
The training covers a range of technology topics including Introduction to Computers, Basic Internet, Internet Tools and Tips, Email, Privacy & Cybersafety, Social Media, Online Shopping & Banking, Introduction to iPads and an Introduction to Android Tablets.
People can select a combination of sessions to suit their needs or attend the classes sequentially. Sessions run for two hours from 10.30am -12.30pm.
"Our training staff are friendly and experienced in different technologies and they are also great at explaining away the mysteries of technology," added Mr Scott.
All classes have limited places. To book online go to www.begavalleyshirelibrary.eventbrite.com.au, telephone Bega library on 6499 2127 or Tura Marrang library on 6499 2340.
Bega Library also offers one-on-one technology help for specific issues every Tuesday with 'Tech Tuesday' from 10am-12noon and it's free! Drop in or make an appointment.
The full program at Bega Library includes:
Tuesday 14 March – Internet 1 Just the Basics
Tuesday 21 March - Internet 2 Tools & Tips
Tuesday 28 March – Email 1
Tuesday 4 April - Online Shopping & Banking 1
Tuesday 11 April – Social Media 1
Tuesday 18 April – Online Privacy & Cybersafety
Tuesday 2 May – Introduction to iPads
Tuesday 9 May – Introduction to Android Tablets
Tuesday 16 May – Online Shopping & Banking 2
The full program at Tura Marrang library includes:
Thursday 9 March – Introduction to Computers
Thursday 16 March – Internet 1 Just the Basics
Thursday 23 March - Internet 2 Tools & Tips
Thursday 30 March – Email 1
Thursday 6 April - Online Shopping & Banking 1
Thursday 20 April – Social Media 1
Thursday 27 April – Online Privacy & Cybersafety
Thursday 4 May – Introduction to iPads
Thursday 11 May – Introduction to Android Tablets
---
Rate This Page
---
Share This Page