Rangers praised after Bermagui clean up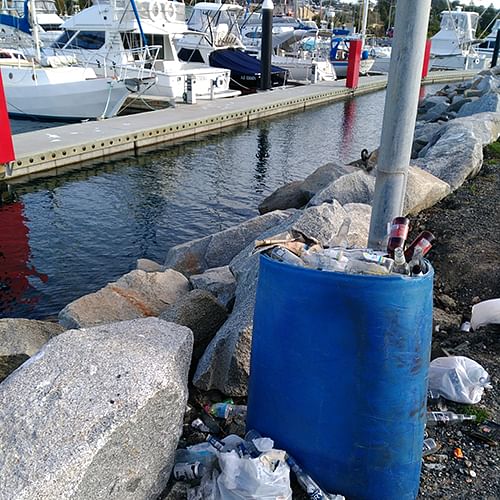 Friday, 18 August 2017
NSW Maritime Services have praised Bega Valley Shire Council's Rangers after a dumping event on private land was met with a "swift and professional response" in Bermagui recently.
Multiple bags of rubbish were recovered from a site owned by the Bermagui Fisherman's Co-Operative on the edge of Bermagui Harbour, after a report was from a member of the public.
Council's Ranger Services Coordinator, Chris Pearson said the area frequented by fishers, had been left strewn with plastic bags, fishing tackle, and beer bottles, among other items, after a makeshift bin had been placed at the site and overfilled.
"We obviously treat events like this very seriously, so our immediate objective was to reduce the impact of contamination on the environment and particularly the surrounding waterways, but we hope there is an educational element to this story too," Mr Pearson said.
"The ability to get out and enjoy the coastal environment is one of the things that make living in the Bega Valley so great, but it is vitally important that people are made aware and display respect."
"There is not going to be bins at everybody's favourite fishing spot, so we ask that everyone simply leaves places how they find them," Mr Pearson said.
If a member of the public suspects illegal dumping is taking place they are urged to contact Council on 6499 2222.
Photograph: Rangers responded quickly recognising the risk to Bermagui's famous water ways.
END
Scroll down to Like | Share | Comment on this page
---
Rate This Page
---
Share This Page
---