Council meeting and Public Forum to be livestreamed on 29 April via Zoom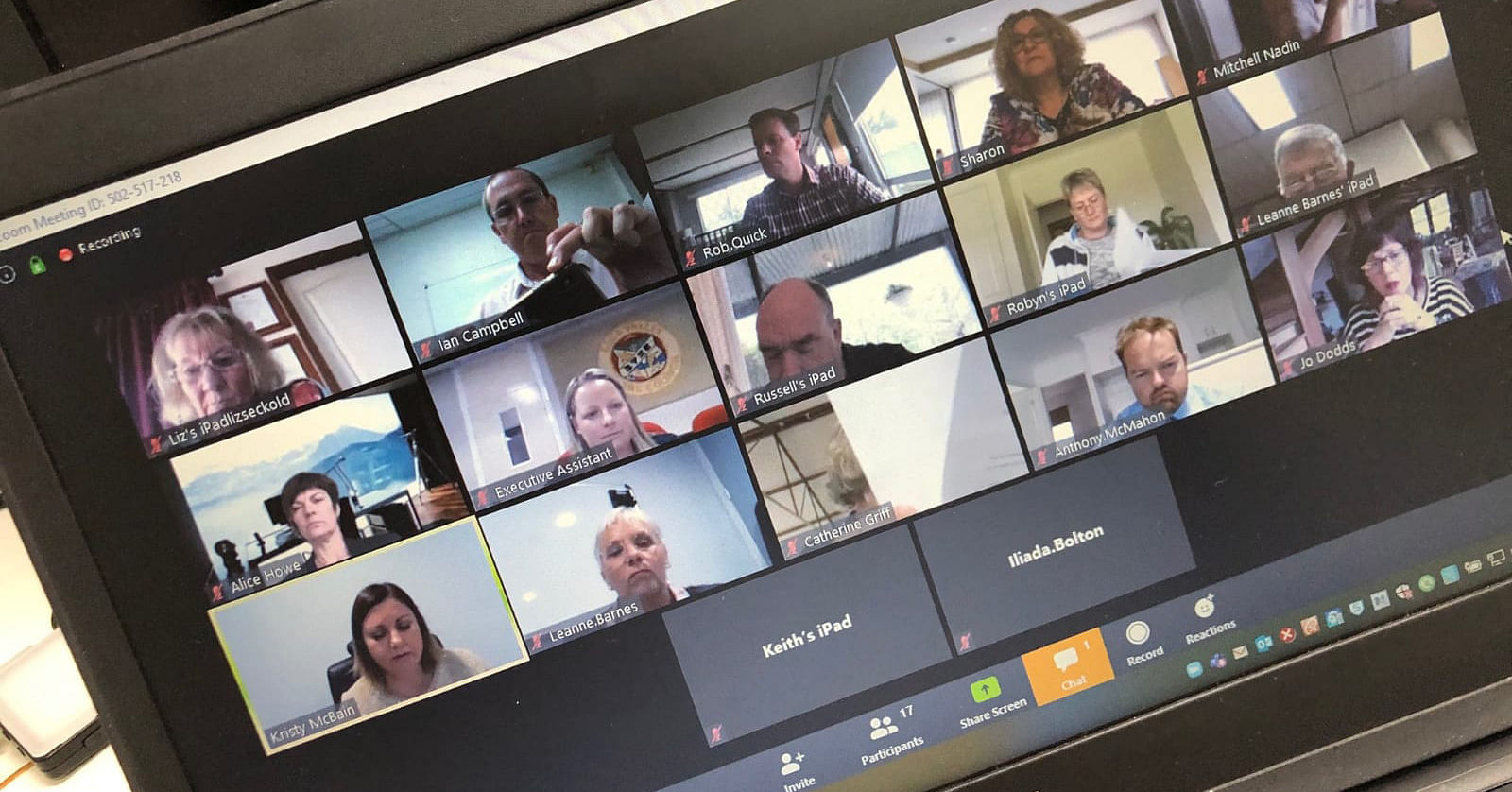 Photo: Council is innovating around the need to livestream remotely held Council meetings
Friday 24 April, 2020
Bega Valley Shire Council General Manager, Leanne Barnes says she's pleased to confirm both the upcoming Council meeting on 29 April and the Public Forum that precedes it will be livestreamed, after technical solutions were found to the challenges of meeting remotely.
"I'm happy to say that we've been able to work quickly to resolve the technical issues presented by livestreaming our meetings and forums that are being conducted by video-conferencing from the individual homes of Councillors and staff," Ms Barnes said.
"We can now move ahead with resuming livestreamed Council meetings while introducing the capacity to livestream Public Forum meetings for the first time. Members of the community will be able to access the livestreams from Council's Council Meetings web page as they normally would."
"In these times when so much has stopped or been closed it's important and reassuring for people to see that the institutions and services that underpin our community are still functioning."
Ms Barnes said amendments to the Local Government Act had been introduced for the purpose of holding formal Council meetings to ensure Council meets Public Health Order requirements in light of the COVID-19 Virus.
She said finding a solution meant Council could meet its important responsibility to make meetings open and accessible to all community members.
"We were disappointed not to be able to livestream the 8 April Public Forum and Council meeting, although the recordings are now available on our website.
"Feedback from the community about one high interest agenda item in particular highlighted the urgent need to lock in a solution.
"All going to plan, we hope to be live on Wednesday from 12 noon for the Public Forum, and 2pm for the Council Meeting," Ms Barnes said.
The Council website has been updated to reflect the changes made to implement this approach to Council Meetings, Public Forums and Presentations to Councillors.
The necessary addendum to Council's Code of Meeting practice to allow this procedural change was adopted by Councillors at the 8 April meeting and is now available on Council's website.
END
---
Rate This Page
---
Share This Page