Seniors Festival off to good start
13 February 2020
Senior members of our community have attended several events this week to celebrate the start of NSW Seniors Festival, funded by the Bega Valley Shire Council.
The terrarium-making class at the Bega Valley Shire Library proved popular, with a number of seniors learning how to create miniature gardens in glass containers.
Others attended a film about Twofold Bay at the Sapphire Coast Marine Discovery Centre in Eden and a disaster planning workshop in Bega with the local fire brigade, police and emergency services.
NSW Seniors Festival 2020 – 12 to 23 February - is proudly supported by the Bega Valley Shire Council Community Grants Program.
This year $10,000 was awarded to community groups to encourage active and healthy communities where seniors can enjoy a culturally rich and vibrant community life.
Events are free, engaging and accessible for all senior members of our community, whether it's art and crafts, music, social activities, or health and fitness.
An interesting and entertaining Seniors Festival program has been organised for the week, including a film-making workshop, seated yoga classes, coastal village tours, origami, archery and a 60s music appreciation morning, to name a few.
This year's Seniors Festival promises opportunities to meet new people, try new activities and stretch body and mind.
NSW Seniors Festival Events within the Bega Valley Shire
Book online at www.begavalleyshirelibrary.eventbrite.com.au or contact Bega Library on 6499 2127.
Photograph: Andrea Olson and Sue Lister enjoy the terrarium-making class at the Bega Valley Shire Library.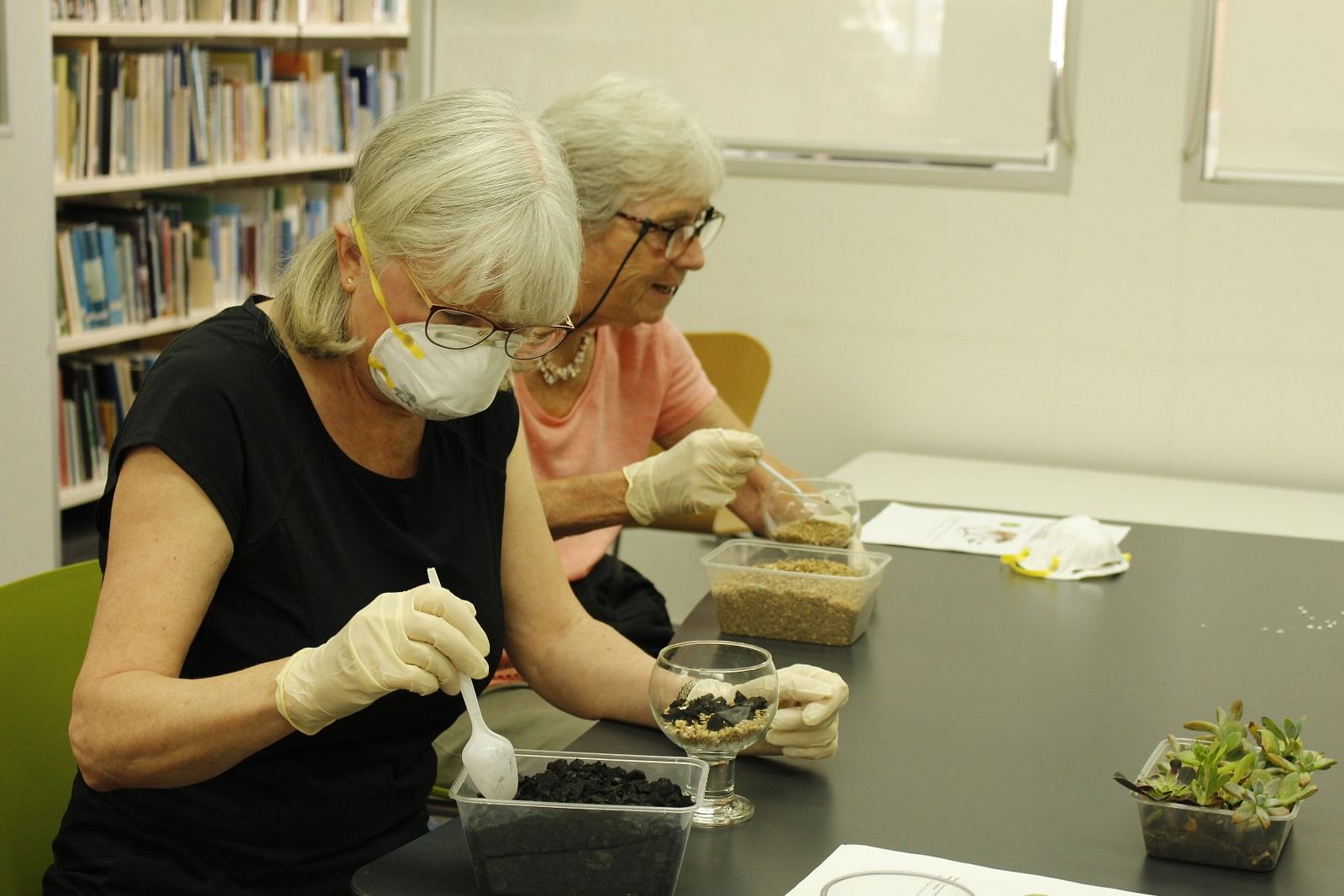 END
---
Rate This Page
---
Share This Page