New Central Waste Facility bushfire clean-up infrastructure moves closer to final approvals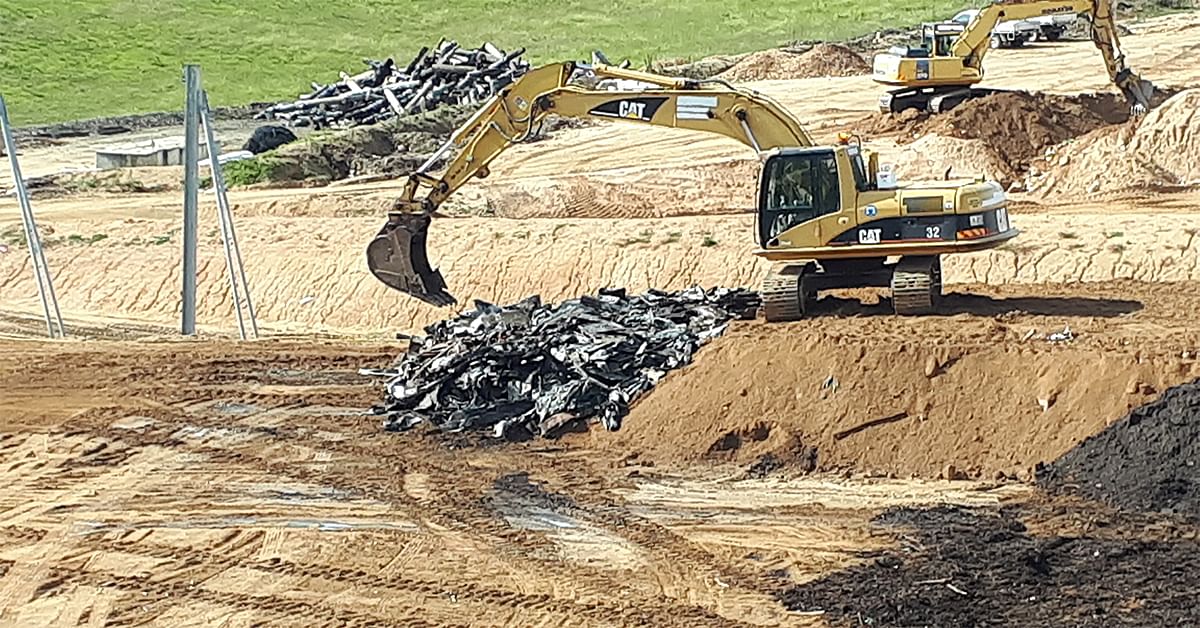 Photo: Limited bushfire waste continues to be deposited at the CWF while approvals continue.
Wednesday, 22 April 2020
More pieces are falling into place as part of final state government development approvals for the new emergency landfill cell and resource recovery sorting pad at the Central Waste Facility at Wanatta Lane, North Wolumla.
Director, Assets and Operations, Anthony McMahon said Council had submitted required information to the Department of Environment, Industry and Planning in response to a routine request for additional details.
"We're hopeful the department will now move quickly to complete the necessary Technical Assessment, allowing the clean-up to commence in earnest."
In addition, engineering consultants, GHD and A.F. Legler & Associates are advancing in their work on detailed designs for the internal access road, landfill cell, stormwater catchment system and sorting pads. Information gathered from the test pits dug last week have been used in the design process.
Mains water is now being connected to the site. This is pre-planned work that has been fast-tracked because of both the bushfires and the clean-up.
Meanwhile, limited material continues to be deposited in the existing landfill cell. The CWF is a custom-built facility with current licensing and planning approvals to accept asbestos material and Council has trained staff and processes to continue safely managing asbestos landfilling at this site.
The emergency landfill cell and associated resource recovery sorting pad will deal with:
Asbestos-contaminated material estimated at 47,000 cubic metres (32,000 tonnes)
Non-asbestos contaminated material estimated at 74,000 cubic metres (51,800 tonnes)
This material comes from more than 2000 burnt structures including homes, sheds and outbuildings, not including burnt vegetation.
Council continues to work with local residents throughout this process and has reflected their concerns as part of mitigation measures in the draft plan.
Information about this Development Application can be found on Council's website using the Application Tracker function.
END
---
Rate This Page
---
Share This Page