Changes to occur at Shire preschools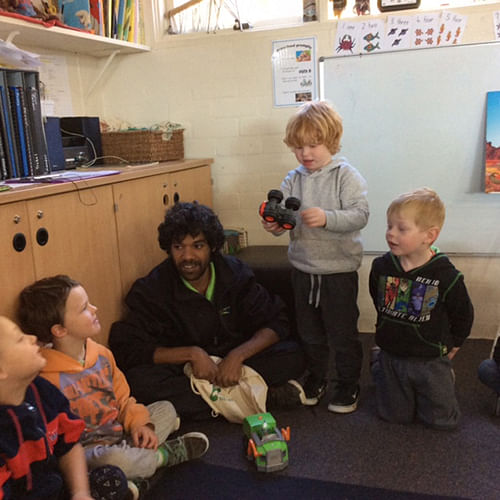 19 September 2017
Changes to State funding arrangements are impacting the way that preschools across New South Wales, including the Bega Valley Shire, will operate.
Under the new funding model 'Start Strong', preschool funding is determined by the characteristics of each child who is enrolled in the preschool.
The National Partnership Agreement on Universal Access to Early Childhood Education stipulates that all children have access to early childhood education for 600 hours (or 15 hours per week) in the year before starting primary school, in order to become 'school-ready' and equipped with the social, cognitive and emotional skills they need to engage in learning.
Under Start Strong, children who meet certain eligibility criteria will be funded for no more than 15 hours per week of preschool. To support Start Strong's educational goals, priority is given to children in the year before starting school, with a second tier priority given to three year old children who are Aboriginal or from low income families.
Council's Manager for Children, Family and Ageing, Kristina Brenner, said that under Start Strong, preschools across the state are being forced to re-think their operations. In some instances, preschools have experienced funding cuts associated with low enrolment numbers and many preschools have children enrolled who no longer meet the new eligibility criteria.
"Every preschool that I have spoken to so far in the Bega Valley Shire and wider NSW is changing the way they operate so they can remain viable, as well ensuring that a high quality service continues to be offered to our families and children," Ms Brenner said.
"Start Strong has a clear focus on providing opportunities for all children in the year before school, as well as offering extra support for vulnerable children from younger age groups. However, under this new model, children who do not fall into these priority areas may be unable to access a preschool place until they reach four years old".
The Director of Bermagui Preschool, Narelle Myers, said that while Start Strong funding offers some advantages, it has also created new challenges for preschools and families.
"There are many outstanding preschools across our Shire delivering high quality programs, however most of these services struggle to obtain adequate funding and keep fees affordable. Services have negotiated the changes under Start Strong well, but viability remains an issue for some," Ms Myers said.
"Families who require more than 15 hours of preschool a week or have unfunded 3 year olds may not be able to access the preschool hours they need. This is concerning for rural communities and especially working families, those with children with additional needs and those in situations where greater flexibility is needed."
Some local preschools have already begun to make changes in line with the Start Strong funding priorities.
The Director of Pambula Preschool, Pam McCambridge, said Pambula Preschool increased its operating hours from the start of Term 3 this year so that 15 hours per week could be offered to those children attending two days per week. If the preschool had not made the changes to its hours it would have received only half the funding for those children.
"Under Start Strong funding we have been able to offer families a fee reduction until the end of the year. A reduction in fees is always welcomed by families and many families are making use of the longer hours. Ultimately the feedback has been very positive," Ms McCambridge said.
"These are big changes and it is important that as we transition into these new arrangements, our families and children feel supported and understand that we will assist them in any way we can," Ms Brenner said.
The preschools in the Shire that are funded under the Start Strong model are Bandara Preschool, Bega Preschool, Bermagui Preschool, Cobargo Preschool, Eden Preschool, Pambula Preschool, Tathra Preschool and Rocky Hall Preschool.
Families are encouraged to make contact with their local preschool to find out how the changes may affect them.
Contact Kristina Brenner on (02) 6499 2222 for further information.
Photograph: Council's trainee Early Childhood Educator, James Schultz with children at Eden Preschool
END
Q&A - Changes to Preschool Funding
---
---
Rate This Page
---
Share This Page