Funding for Bega Valley halls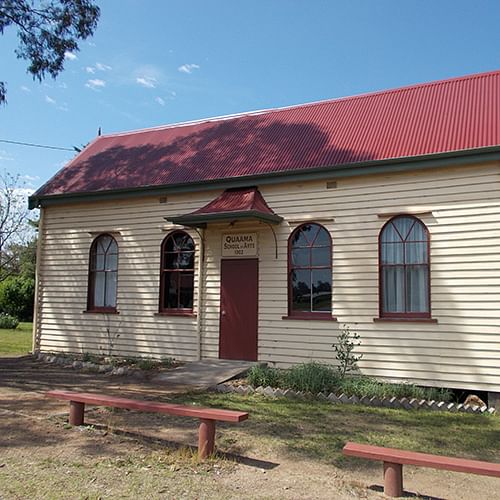 21 August 2017
Community halls in the Bega Valley will share in $70,000 worth of funding, with a number of key projects to be tackled.
Of the 19 halls across the Shire, 18 are managed by volunteer committees supported by Council.
Regular maintenance is funded through hall fees and charges, but more significant projects call on Council's Operational Budget.
Working with the General Halls Committee, Council has divided the money among eight projects while keeping some in reserve for issues as they arise.
Director of Community, Relations and Leisure, Anthony Basford said the halls were precious community assets that required special attention and management.
"Most of these structures have a connection to the region's past, and this money ensures that their unique character and substance can continue to serve the towns and villages that surround them," he said.
"As the central point in any community these halls enjoy a rich cultural life that takes in a range of artistic, social, sporting and educational interests."
In allocating the budget Council officers met with each hall committee on site for a review of each project.
"Our partnership with these volunteers is key and a great example of Council and the community working together for a common purpose," Mr Basford said.
The projects endorsed by Council are as follows:
| Hall | Project |
| --- | --- |
| Candelo | Address drainage issues at the rear of the hall |
| Quaama | Rebuild internal staircase, external stairs and landing, replace supporting beam and repair internal cladding. |
| Wandella | Re-stumping |
| Brogo | Remove dangerous trees and large stump. |
| Murrah | Repair driveway/carpark, large divots causing WHS issue. |
| Bemboka | Repair external cladding, replace window casements and repair/paint external structural poles. |
| Wolumla | Floor Sanding |
| Tanja | Repair and paint external timber cladding |
| All | Responsive Maintenance |

Photograph: Work will be carried out on the stairs, supporting beams and internal cladding at the Quaama School of Arts Hall.
END
Scroll down to Like | Share | Comment on this page
---
Rate This Page
---
Share This Page
---