Gateways tell a story of the Shire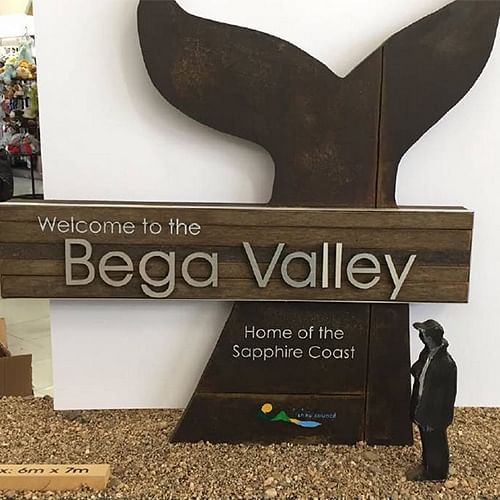 Thursday 25 May 2017
People entering the Bega Valley Shire from the North, South and West will soon be greeted with three welcoming signs telling stories of local environment and heritage.
A plan to welcome visitors through the main gateways of Eden, Bemboka and Cobargo started last year when working with Sapphire Coast Tourism on promoting the Shire and the uniqueness of its individual locations.
Council's General Manager, Leanne Barnes said the signage at each location has been developed to reflect the variety of elements that makes the Shire a special place.
"From the outset we wanted the gateway signs to do more than just welcome people to the Shire," she said.
"They needed to be signs that told a story of individual places, highlighting the histories and diversity of a Shire known for coast, country and wilderness.
"Visitors entering from the North of the Shire will be greeted by a rural scene reflecting the importance of the local dairy industry; entering from the West through Bemboka will reflect the stunning wilderness of nearby Brown Mountain and the Wadbilliga range; and visitors are welcomed from the South with a scene referencing the importance of whales in both the past and future.
"Each of the signs will acknowledge the people of the Yuin and Monaro Nations; their culture and position as traditional custodians of the land and waters of the Shire through the use of the local Aboriginal word for welcome, Njindjiwaan. It is important to recognise that the People of the Yuin and Monaro Nations formed the first human chapter in our local story.
"Choice of materials was an important part of the design process, and settling upon the use of large repurposed timber from historic local sources reflects the role of timber production, wooden bridges, wharves and sleeper cutters in forming part of the Shire's unique story.
"The gateway signage is the first step in a plan to introduce other signs highlighting the unique nature of towns, villages and localities in the Shire," Ms Barnes said.
The Gateway signs are planned for installation before spring 2017 pending planning and NSW Roads and Maritime Services approval.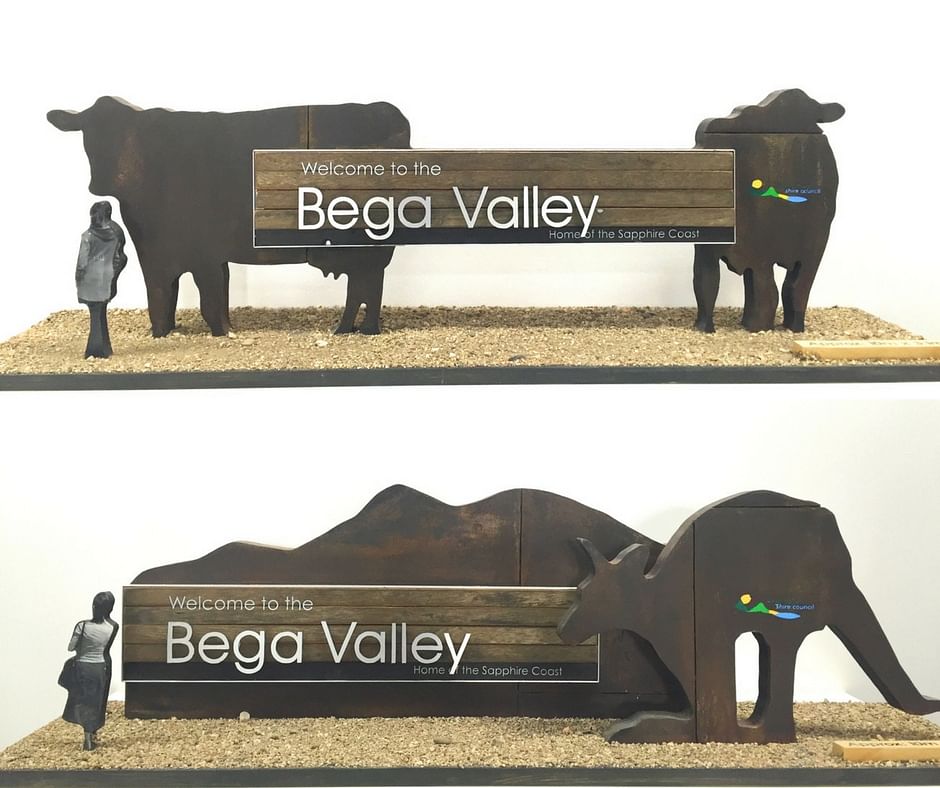 Photograph: Concept scale designs of the three gateway signs.
END
---
Rate This Page
---
Share This Page