Love Our Lakes event for 30th Clean Up Australia Day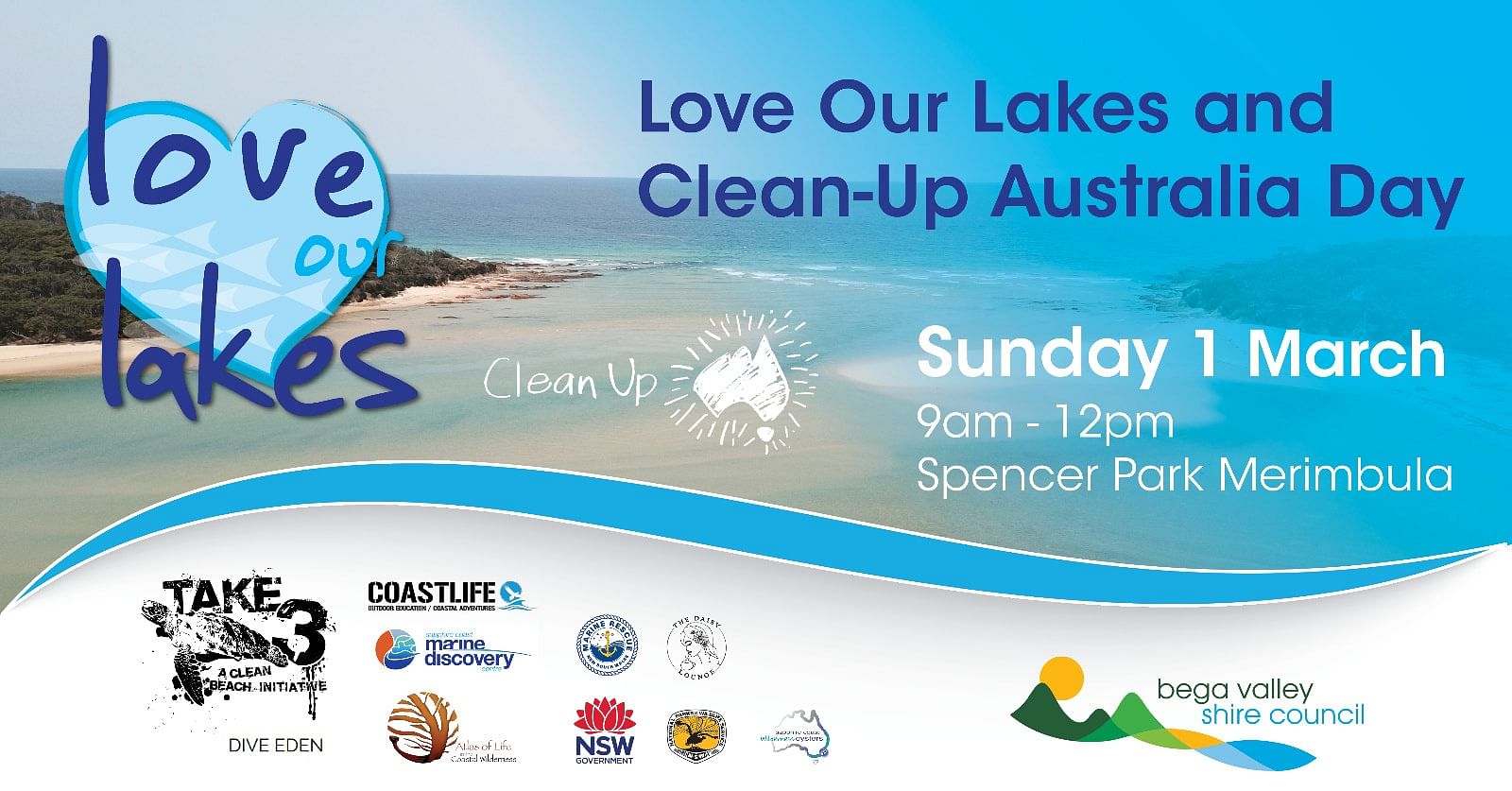 25 February 2020
The Bega Valley Shire Council is holding a Love Our Lakes and Clean Up Australia Day event in Merimbula to celebrate the 30th anniversary of this important national initiative.
"Our local environment has taken a huge hit this summer, so this is a great opportunity for community to come together and help restore what we love," Environmental Education Officer, Natalie Ryan said.
"Spencer Park will be a hive of activity from 9am to midday on Sunday 1 March, with food trucks, a fundraising barbecue and clean-up activities for all the family.
"If you want to get into the water, Dive Eden has organised a dive clean-up and is taking registrations now (www.diveeden.com.au).
"Otherwise you can bring your own paddleboard (or borrow one from Coastlife), kayak, canoe, snorkel gear and importantly, closed footwear.
"If you are interested in being a part of the Tangaroa Blue survey, the Marine Discovery Centre will identify and register the rubbish collected from a particular section of the clean-up area and log it onto the Australian database of marine debris."
There are a number of fun activities for families, including education stalls, National Park Discovery activities, a $2 kids' play stall. And Power FM will broadcast live from Spencer Park that morning.
"If you can't make it to the event, pick up a piece of rubbish near you on Clean Up Australia Day and throw it in the bin," Ms Ryan suggested.
"If everyone in the Bega Valley Shire removed one piece of rubbish from the environment, it would make a big difference."
END
---
Rate This Page
---
Share This Page