Sewer leak in Merimbula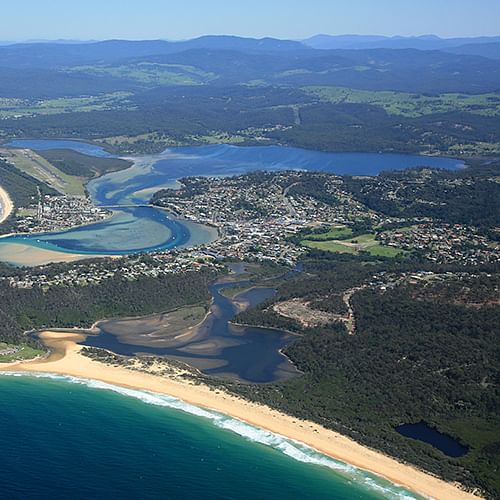 24 October 2017
Council is working with all relevant agencies and a mandated 21-day fishing closure has been invoked by the Safe Food Authority for Merimbula Lake, after a sewer leak was detected in Merimbula yesterday.
Approximately 2pm Council's Water and Sewer Services team were informed of a potential sewer issue in the Target carpark near the corner of Market Street and Main Street, with staff responding instantly to the situation.
The initial inspection by Sewer Services staff indicated a failed lining in the main sewer pipe that had potentially gone undetected for some time and was discharging into the stormwater system and subsequently into the lake.
The line was cleared after being inspected by camera and further discharge has been prevented.
Council's Acting Director of Transport and Utilities, Ian Macfarlane, said it was unfortunate that members of the public had probably noticed the leak earlier in the day, but hadn't passed on their concerns at the time.
"It is vital in circumstances such as these that any breach of sewerage infrastructure is reported to Council immediately, as any delay in responding to situations such as this invariably results in greater environmental and economic impacts," Mr Macfarlane said.
"It is important that the community understands that we would rather respond to a false alarm than not being in a position to attend to an incident immediately."
To report any concerns relating to Council's water and sewerage infrastructure call 6499 2222 - this service is available 24 hours a day.
END
Scroll down to Like | Share | Comment on this page
---
Rate This Page
---
Share This Page
---