Pambula Beach Drive drainage work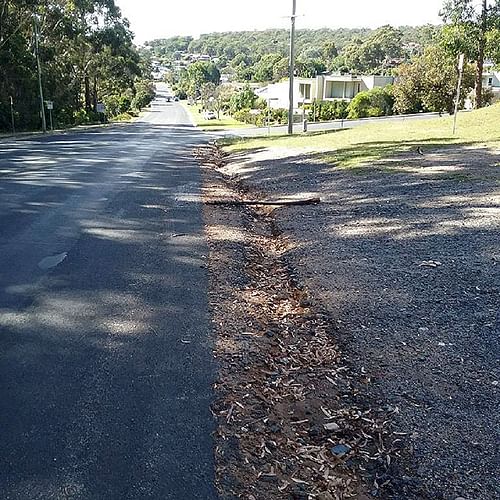 5 October 2018
Council contractors will be repairing a section of the table drain on Pambula Beach Drive near Lumen Christi Catholic College from next Wednesday (10 October).
The damage occurred during the June 2016 East Coast Low flood event, with the repair work to be funded through the NSW Government's Natural Disaster Recovery and Relief Arrangements (NDRRA).
The work has been scheduled to occur during the school holidays to minimise disruption to the school community.
Repair of this damage, which is approximately 45 metres in length, will be an interim solution to address the scour damage located within the table drain.
Traffic control will be in place for the duration of the project, which is anticipated to take two days.
For more information contact Council's Projects Coordinator, Terry Maher, on 0447 293 114.
Photograph: Drainage repair work will be carried out on Pambula Beach Drive next week.
END
---
Rate This Page
---
Share This Page