Library helps HSC students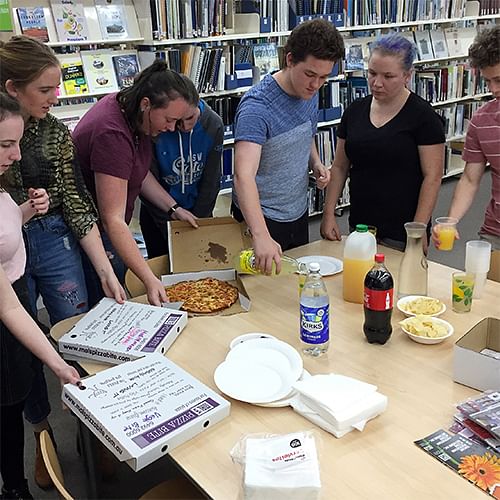 27 September 2018
Bega Valley Shire Library is supporting local HSC students in very practical ways by providing access to an online resource called HSC Study Lab as well as running HSC Lockdown events at all libraries in the lead up to exams.
With a recently purchased subscription to HSC Study Lab, library staff are keen to let students know of the extra help available, which is also free for library members.
HSC Study Lab was created by Macquarie University to support students in Years 11 and 12. The online resource is based on the NSW syllabus and currently covers chemistry, physics, biology and business studies.
To sign up to the HSC Study Lab, visit the website at https://hscstudylab.com.au/library-members. You will need your library card number and your password (date of birth).
Library Operations Team Leader, Samantha Fenton, said that the beauty of the HSC Study Lab is that it's available online 24/7, anytime, anywhere.
"HSC Study Lab is a powerful tool with videos, interactive activities, games and practice questions to help students prepare and revise for their HSC exams," Ms Fenton said.
Programs and Partnerships Officer, Scott Baker, said that the HSC Study Lab complements the library's HSC Lockdown event, which has benefited many students over the last five years and will held at all Shire libraries for the first time.
"This will be the sixth year that Bega library has held an HSC Lockdown; last year we included Eden and Bermagui libraries and this year we've got the whole Shire covered with Tura Marrang library as well," Mr Baker said.
"The HSC Lockdown provides study and research support, free WiFi and computer use, and the chance for students to study in groups, with friends or by themselves within each library, after closing time.
"I'm hoping to have at least one teacher attend on the night at each library to help the students with their studies," Mr Baker said.
Photograph: Bega Valley Shire students enjoy pizza at last year's HSC Lockdown in Bega Library.
END
Related Pages
Library helps HSC students
---
Rate This Page
---
Share This Page