Celebrating National Tree Day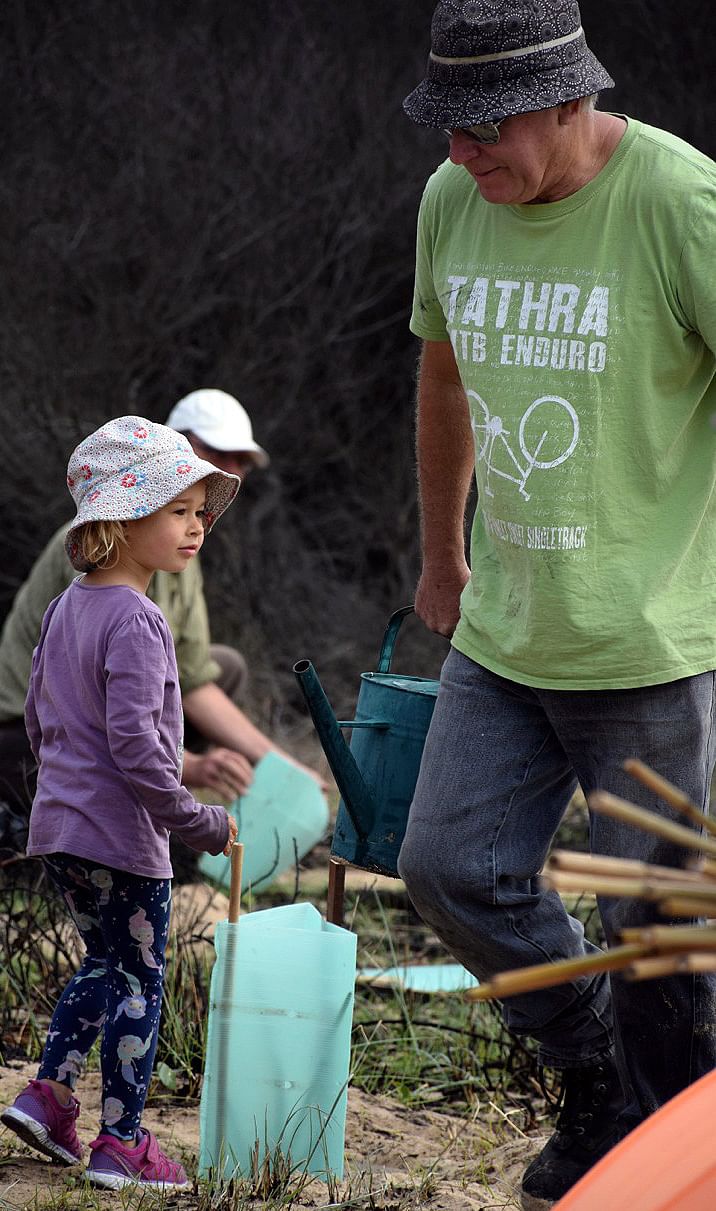 27 July 2018
Bega Valley Shire Council is celebrating National Tree Day this year by providing 2000 trees and tree guards to Far South Coast Landcare for Bega Valley Landcare group revegetation projects.
The plants will be locally sourced natives funded by fees from tree action requests received by Council.
Council's Environmental Services Coordinator, Michael Fiedler, said plant giveaways have been held in previous years; however in 2018 BVSC is trialling giving the plants to the Landcare groups.
"The idea behind the plant donation is to replace trees removed for safety and development reasons with new trees and, while the plant giveaways have been popular, there was a far greater demand for smaller shrubs appropriate for backyards," Mr Fiedler said.
"We hope that by supporting the various Landcare groups in this way the replacement of more trees in the landscape will be achieved."
Far South Coast Landcare Coordinator, Chris Post, welcomed the announcement.
"It is great to see this sort of support, as it recognises the important role that Landcare groups provide in terms of delivering positive community and environmental outcomes," Mr Post said.
The trees will be planted in spring when they will have the best chance of establishing.
National Tree Day is this Sunday (29 July) so pop on down to your local nursery and plant a tree.
If you would like more information on joining a local Landcare group please contact Chris Post at chris@fscla.org.au.
Photograph: Council is marking National Tree Day by providing 2000 trees for Bega Valley Landcare group revegetation projects.
END
---
Rate This Page
---
Share This Page