Commercial Centres review adopted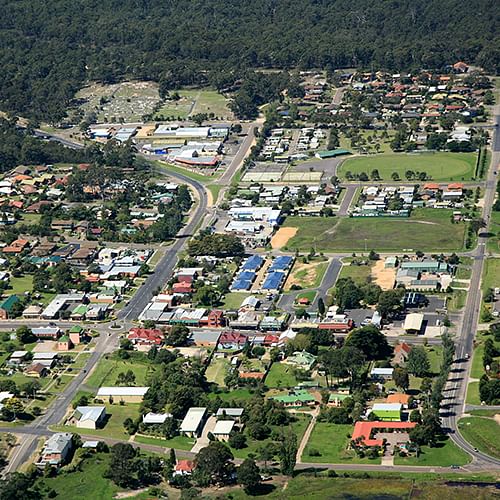 22 February 2018
Council's Draft Commercial Centres Strategy – Review of the Merimbula, Pambula, Tura Beach Catchment 2017 will be forwarded to the Department of Planning for approval after its adoption at yesterday's Council meeting.
The draft plan was prepared following consultation with the NSW Department of Planning and a resolution of the Joint Regional Planning Panel (JRPP) in response to a proposal from Bunnings for land on the corner of Sapphire Coast Drive and Tura Beach Drive, Tura Beach.
Exhibited for 30 days in October and November 2017, the review of the Merimbula/Pambula/Tura Beach catchment identified the current functions and future directions of each of these localities in the context of the commercial centres hierarchy within the Shire.
Eight submissions were received during the exhibition period, with all concerns raised addressed by officers in the report to Council.
If approved by the Department, the review will replace the Merimbula/Pambula/Tura Beach Local Centre chapter in the 2006 Commercial Centres Strategy.
It is anticipated that a further review of the Commercial Centres Strategy will commence in late 2018.
END
---
Rate This Page
---
Share This Page