Smart Parking on the way for Merimbula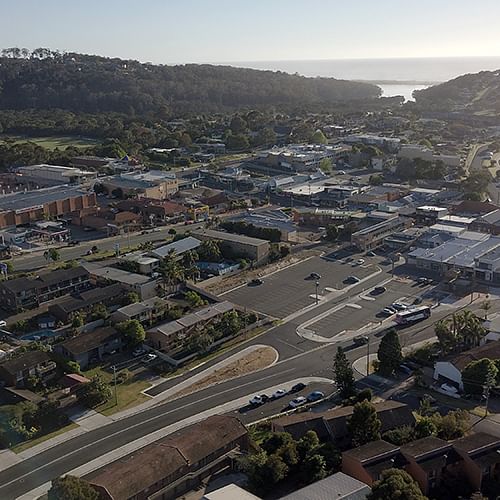 10 December 2018
In line with Council's ongoing commitment to consistently assess traffic flows and the provision of parking across the Shire, specialist supplier, Smart Parking Australia, has been engaged to supply and install a system to provide ongoing monitoring of parking in Park Street, Merimbula.
Smart Parking is a world leader in the design, development and management of parking technology.
The system utilises sensors installed in the car park, which in turn communicate with Smartspot gateways, recording data on car park usage.
Council's Manager Strategy and Asset Services, Jason Deller, said the smart parking is being done in Merimbula to assess the parking demand throughout the year and importantly inform planning decisions.
"A traffic study is planned for Merimbula following the recent works such as the bypass and access road to the new Woolworths. The information from the parking sensors will be used in the traffic study to complement our traffic count program," Mr Deller said.
"It is important to stress that the monitoring is being used for data collection only, not to identify potential infringements."
The system will be installed on Wednesday and Thursday (12th and 13th of December), with some part-closures of parking necessary to allow the positioning of the sensors on these mornings.
The system will be operational prior to the busy Christmas holiday season.
For information contact Council on 6499 2222 or email council@begavalley.nsw.gov.au
Photograph: A Smart Parking system will be installed in Merimbula's Park Street car park this week.
END
---
Rate This Page
---
Share This Page