Retail Revamp is coming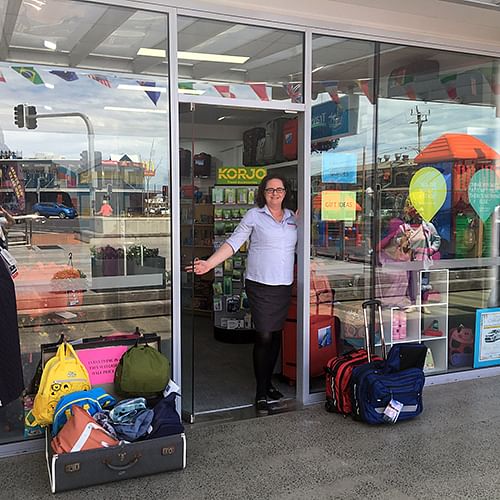 17 October 2019
Bega Valley Shire Council is excited to be partnering with the Merimbula Chamber of Commerce to bring the magic of visual merchandising guru, Carol Bagaric, to the retail communities of Merimbula and Eden next Wednesday and Thursday (23 and 24 October).
Retail Revamp is a structured program that helps retailers refresh their visual merchandising skills and challenges them to respond to the local and global challenges the retail sector faces.
Council's Economic Development Officer, Alison Vandenbergh, said that Carol has worked with numerous Councils and has been regularly engaged by the NSW Small Business Commissioner, Robyn Hobbs, to work with the retailers in severely drought impacted towns.
"This program receives incredibly positive feedback from regional retailers and their councils. Carol really understands the challenges of retail and how to engage with retailers to produce truly transformative change," Ms Vandenbergh said.
"Carol will deliver a motivational and inspirational workshop session for independent retail store operators, who will learn the 'how' and 'why' of visual merchandising and how to get the 'WOW' back into their store.
"It will be a great opportunity to learn simple tips and tricks to improve the in-store shopping experience for customers, including what visual merchandising can do for a business; three easy steps to creating eye catching window and in-store displays; and why the simplest idea can create the greatest experience.
"The focus of this session looks at the theory of visual display and motivational ideas that will inspire and improve the way attendees can create and deliver professional presentations," Ms Vandenbergh said.
Merimbula Chamber representative, Karyn Denaro, who is working with Carol to plan the schedule of activities, said that the partnership between Council and the Chamber meant that the workshops in Merimbula and Eden will be free for retailers to attend.
"We have also made sure that the opportunity to attend the workshops is open to all - retailers do not need to be members of their local chamber and they do not have to be from the Merimbula or Eden area," Ms Denaro said.
The Retail Revamp workshop will be presented at Club Sapphire from 7.30am – 9.30am on Wednesday, 23 October, before Carol will spend the day undertaking one on one in-store sessions in Merimbula, and a walk-around-town session commencing at 5.30pm. Carol will then move on to Eden on Thursday, October 24 to present the workshop at the Eden Log Cabin from 7.30am – 9.30am in partnership with the Eden Chamber of Commerce.
In an effort to ensure the whole Shire benefits, it has also been confirmed that Council will engage Carol again, likely in March 2020, to bring her Retail Revamp program to the northern part of the Shire, with workshops planned in Bega and Bermagui.
To book your spot at the Merimbula workshop visit https://events.humanitix.com.au/retail-revamp/tickets and for the Eden workshop, register your interest by sending an email to EconomicDevelopment@begavalley.nsw.gov.au or speaking to Alison Vandenbergh, Economic Development Officer on (02) 6499 2222.
Photograph: Jill Warnock of The Travel House in Merimbula is looking forward to next week's Retail Revamp sessions.
END
---
Rate This Page
---
Share This Page