Aurelia Quartet offers musical storytime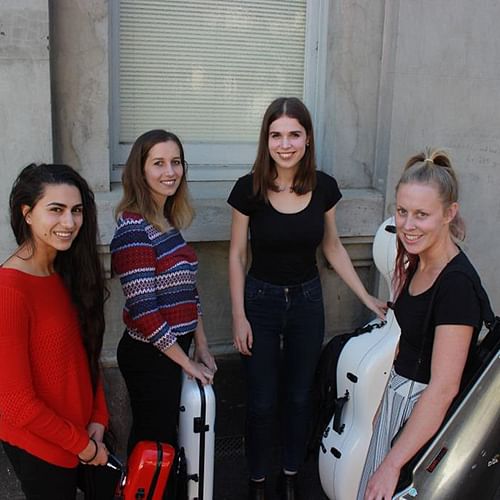 Tuesday 9 May 2017
Bega Valley Shire Library together with Four Winds and the Australian National Academy of Music (ANAM) will offer children an inspiring and creative Musical Storytime at Tura Marrang, Bermagui and Eden libraries in May.
Aurelia Quartet will introduce children aged from two to five years the sounds of the violin, viola and cello.
The Quartet comprises Laura Freier and Natasha Hanna on violin, Beth Condon playing viola and Eliza Sdraulig on cello.
Library Team Leader, Samantha Fenton said that Musical Storytime is always a very popular event across Shire libraries.
"Children and parents really appreciate the combination of story and classical music; the music just seems to provide a different perspective and of course the children are always excited to see the orchestral instruments up close," she said.
The members of Aurelia have participated in numerous chamber music ensembles and festivals and have had extensive orchestral experiences both in Australia and abroad.
Music through listening, singing and dancing is an exciting way to increase children's awareness of sounds, movement and language. Music enhances children's memories, assists speech development and extends vocabulary.
The Musical Storytime will be held from 10.30am – 11.30am at Tura Marrang library on Monday 22 May, Bermagui library on Tuesday 23 May and Eden library on Thursday 25 May. Storytime is free and everyone is welcome to come along.
Photograph: Members of the Aurelia Quartet will play musical storytime in Shire libraries this month.

END
---
Rate This Page
---
Share This Page