Asset Management Plan 2017-2021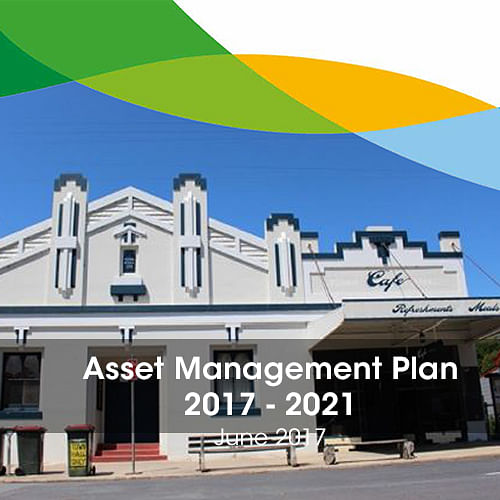 The overall objective of Bega Valley Shire Council in relationship to asset management is to provide clear direction for the management of Council controlled assets to ensure Council is able to deal with changes to meet community needs in accordance with legislation and deliver fit for purpose assets for the community.
Infrastructure asset management is the combination of financial, economic, engineering, geospatial science and other practices applied to physical assets with the objective of providing the required level of service for assets in the most cost-effective manner. It includes the management of the entire lifecycle -including design, construction, commissioning, operating, maintaining, repairing, modifying, replacing and decommissioning/disposal of physical and infrastructure assets.
Operating and management of assets in a constrained budget environment requires prioritisation which takes into consideration: stakeholder expectations; risk; mitigation and management; legal and regulatory considerations; intergenerational equity, and constant changes to technology, methodologies and demographics.
Council is responsible for maintaining assets valued at around $1.45 billion.
These assets include roads, bridges, sewerage pipes, pumping stations and treatment works, stormwater drainage, water supply including dams, pipes, reservoirs, pumping equipment and delivery infrastructure, community facilities including libraries, community halls, swimming pools, surf life-saving clubs, cemeteries, car parks, wharves, jetties, the airport, waste facilities, land fill sites, and Council properties and buildings. In addition Council has the care and control of assets on urban and rural Crown Land and Crown Reserves including beaches to the high water mark.
This Asset Management Plan 2017-2021 was prepared using Institute of Public Works Engineering Australia (IPWEA) Guidelines, the International Infrastructure Management Manual (IIMM) 2015, and the Australian Infrastructure Financial Management Manual (AIFMM) Australian Edition 2015 as guiding documents in collaboration with the Corporate Asset Management Group. This Plan forms part of the suite of documents regarding infrastructure assets including the Asset Management Policy and Asset Management Strategy and should be read in conjunction with the Community Strategic Plan 2040 (CSP 2040), the Resource Strategy and the individual detailed Asset Management Plans for Buildings, Cemeteries, Leisure and Recreation, Sewer, Transport, Waste and Water.
This document outlines our strategic direction for managing these assets for the benefit of all members of our community.
Related Pages
Asset Management Plan 2017-2021
---
Rate This Page
---
Share This Page