Art Month Sapphire Coast to launch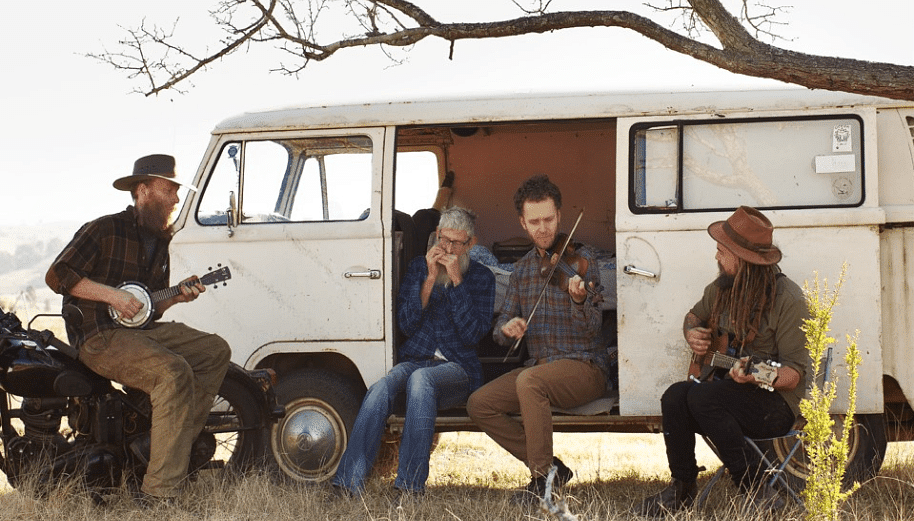 Helland High Water – a Bega-based folk band
31 July 2020
This winter, arts and culture continue to shine on the Sapphire Coast despite the challenges posed by the COVID-19 pandemic.
On the back of the renowned Shirley Hannan National Portrait Award opening at the Bega Valley Regional Gallery (BVRG) on Monday, Art Month Sapphire Coast 2020 is set to launch this Saturday (1 August).
Art Month Sapphire Coast 2020 takes the form of a diverse digital program, bringing together the region's exceptional artistic talent for a month of online entertainment, events and exhibitions from across our Shire.
With the event being curated by the Bega Valley Regional Gallery, Director Iain Dawson said this inaugural event will promote an extensive art directory and events calendar showcasing the arts sectors' rich, resilient and creative spirit, which will be marketed to local and global audiences.
"Coming together as a digital celebration, Art Month will shine a light on our south coast creatives and open access to our region's cultural offerings all in one place," Mr Dawson said.
"Art Month Sapphire Coast 2020 is an event that we planned to showcase the breadth of the enormous creative talent from across the region. Bringing these artists together now through a digital platform is an incredible opportunity for us to reach a national audience and really drive awareness and support for our artists, performers, musicians and makers based here in the Bega Valley Shire.
"As well as presenting artists' wares and performances online, we have commissioned a series of unique events that will happen across the month of August.
"We are really looking forward to promoting our local creative industries at a time when they are struggling and not receiving the support they deserve. It's also a time when our wider community is leaning into the arts to help them get through and understand what's happening in these challenging times."
This event has been supported through funding received from Create NSW, Regional Arts NSW and Destination NSW.
For more information on this exciting addition to the local cultural calendar, head to https://gallery.begavalley.nsw.gov.au/artmonth
---
Rate This Page
---
Share This Page