Cattle Bay Marina development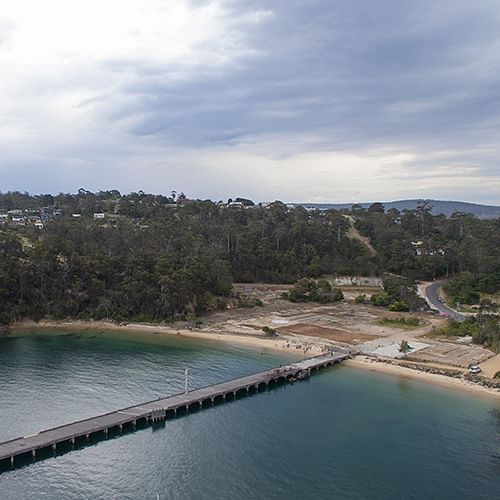 Friday, 26 May 2017
Bega Valley Shire Council is engaging with the proponents of the Cattle Bay Marina development in good faith, but will be standing up for the needs of ratepayers at Monday's (May 29) conciliation hearing with the NSW Land and Environment Court.
Media reports this week don't give the community an accurate picture of the situation.
In working with the developer over an extended period of time, Council has insisted that normal, statutory road and infrastructure charges be applied to the development.
Mayor Kristy McBain said an expectation that ratepayers should pay for road and sewerage upgrades tied to the development was unfair.
"Our position is that developers are charged Section 64 and Section 94A charges in order to reduce the long term burden on the community," Cr McBain said.
"The proponents of the Marina argue that we should reduce or waive these charges, Council and I believe the community think otherwise, and that is why the Land and Environment Court are involved."
The charges in dispute will add up to hundreds of thousands of dollars and are formulated based on the total value of the development and the additional demand it places on public infrastructure – stage 1 has been reported to be worth around $5.5 million which consists of a 154 berth marina.
Later stages include a 4.5 star resort as well as 60 dwellings and retirement living with a reported value of around $55 million.
"We are keen to see the marina advance and add to Eden's appeal," Cr McBain said.
"But this is a commercial development and improvements to Cattle Bay Road and connection to the Shire's sewerage system need to part of the proponents expenses and not shifted to ratepayers," Cr McBain said.
Any link to Code of Conduct matters currently before Council are misguided.
"We are working within a State Government framework that says such matters need to be done confidentially, these matters are not part of Monday's conciliation." Cr McBain said.
"I understand the interest and can assure the community and local media that details will be made public when appropriate."
Bega Valley Shire Council will continue to advocate for the community and work within the guidelines set down.
Photograph: Cattle Bay Cannery Wharf
END
---
Rate This Page
---
Share This Page