McBain steps aside as Mayor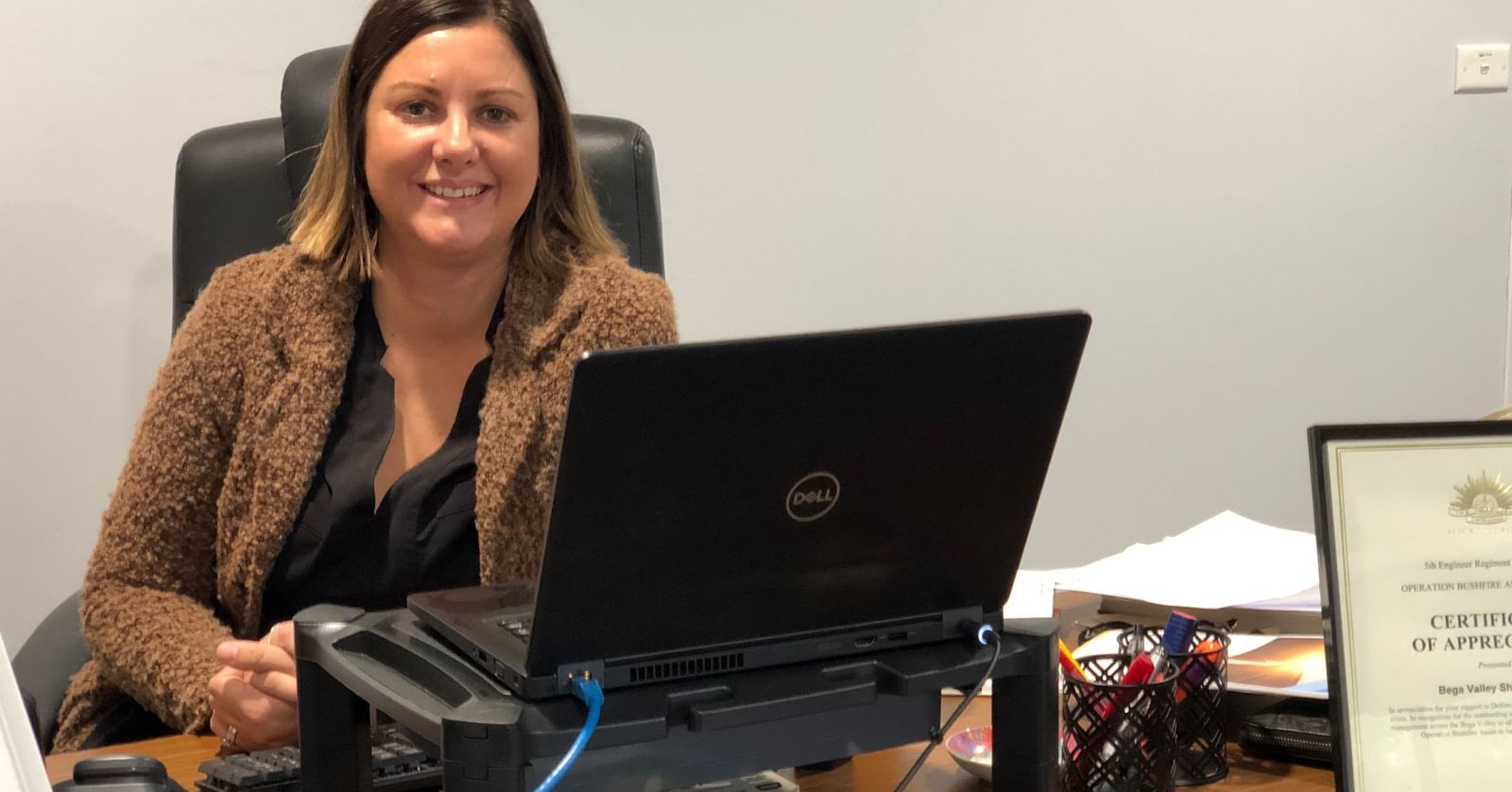 Photo: Kristy McBain, at work in her role as Mayor prior to her candidacy for Eden-Monaro.
Friday, 1 May 2020
Bega Valley Mayor Kristy McBain has today announced her intention to nominate as the Labor Candidate in the up-coming by-election for the federal seat of Eden-Monaro.
"Kristy has worked hard over the last eight years as a Councillor and I wish her well with this next chapter in her community service," General Manager Leanne Barnes said.
Cr McBain has advised Council that she will step aside as Mayor during the election campaign but remain an active Councillor in accordance with the Local Government Act.
In her letter of resignation Cr McBain paid tribute to the work of Council staff; "The staff of our organisation are second to none and they have proved to be so over and over again," she said.
"Please pass on my sincere gratitude to staff for the way in which they have assisted me."
During this time Cr McBain will not receive mayoral allowances, and the mayoral car will be handed back to council.
Deputy Mayor Sharon Tapscott will take on the responsibilities of Mayor in the short term.
"I will liaise with councillors and the Office of Local Government about how best to move forward following today's announcement," Ms Barnes says.
"The current Mayoral term runs until September 16 this year; one option is for Councillors to elect a mayor at their meeting in May who would see out the remaining five months before the scheduled mayoral election in September.
"That person would then take us through to the local government elections in 2021."
Council will continue to take professional advice during this time as we uphold good fair and transparent governance for our community.
"Clear information and leadership is key to our community's wellbeing right now and council will continue to provide that during the democratic processes ahead."
END
---
Rate This Page
---
Share This Page