Mental health support after fires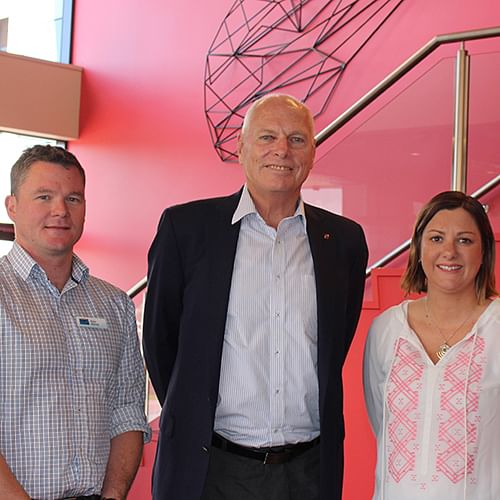 4 April 2018
Bega Valley Shire Council is very appreciative of $250,000 in funding for extra counselling services aimed at residents affected by the Tathra/Reedy Swamp bushfire, announced by the Federal Government yesterday.
Senator Jim Molan, Patron Senator for Eden-Monaro, was in Bega to make the announcement.
South Eastern NSW Primary Health Network (PHN) will receive the funding to meet the need arising from the trauma and loss associated with the bushfire.
The funding will boost the capacity of local services, providing counselling to fire impacted people in the short to medium term.
Bega Valley Shire Council Mayor, Cr Kristy McBain, said that Council wholeheartedly thanks the Federal Government for their support of our community.
"I am grateful that all levels of government have responded so quickly; State Government funding will help us clean up the physical landscape and this Federal Government funding will help with the psychological scars, including for those people experiencing survival guilt.
"Rebuilding homes and people's lifestyles will be a long process and this funding is very welcome to enable those affected in the Tathra and Reedy Swamp areas to get help," she said.
Kristina Brenner, Council's Manager Community Connections, stated that the Federal Government's funding via the Primary Health Network would assist local services to connect with more people, including those who have not yet reached out for support.
"I particularly encourage families, friends and neighbours to reach out to individuals who may be isolated or vulnerable and let them know that support is available," Ms Brenner said.
If you have been impacted by the Tathra/Reedy Swamp fire and would like counselling assistance, please contact The Recovery Centre at the Bega Civic Centre which is open every day and can be contacted on (02) 6499 2475.
For more information visit www.emergency.nsw.gov.au or www.begavalley.nsw.gov.au/tathra.
Photograph: Peter Murray (PHN), Senator Jim Molan and Mayor Kristy McBain.
END
---
Rate This Page
---
Share This Page