Celebrate what makes us great
18 January 2019
Australia Day celebrations will again echo around the Bega Valley Shire next Saturday, with the main event in Bega showcasing some great community achievers and a host of family fun.
The national day of celebration will also be marked with ceremonies in Cobargo and Merimbula.
Our Australia Day ambassador, Corey Payne, is a former professional rugby league player (playing 131 first grade games for the Canterbury Bankstown Bulldogs, the Wests Tigers and the St George Illawarra Dragons), was named the NSW Young Australian of Year in 2013 and is the Founder and Executive Chairman of the Future Direction Network (FDN).
Further to this, Corey was awarded a Winston Churchill Fellowship in 2012 to conduct global research into organisations that use the power of sport to engage youth from disadvantaged backgrounds to continue their education.
The FDN aims to raise the level of university participation rates amongst students from low socio-economic backgrounds - working with schools and universities to deliver ambition and aspiration building programs and information evenings, as well as providing mentoring and financial support to students from western Sydney.
A vital component of celebrating Australia Day is the Bega Valley Shire Citizen of the Year awards, where local people are recognised for their hard work, achievements and community work.
Tathra's Debbie Alker is this year's Citizen of the Year; Des Whitby will receive the Senior of the Year award; Luke Myers will be acknowledged as the Young Citizen of the Year; Neil Rainbow is the Sportsperson of the Year; and Eileen Cameron will be acknowledged with the Australia Day Award (citations follow).
As well as a citizenship ceremony in Bega, there will be family fun in Littleton Gardens, with a breakfast, market stalls and entertainment from 7.30am. The official ceremony will start at 9am.
The Cobargo event will begin at 11.00am, while an 8.00am ceremony will follow a 7.30am start for breakfast in Merimbula.
END
2019 Senior Citizen of the Year Award
Mr Desmond Whitby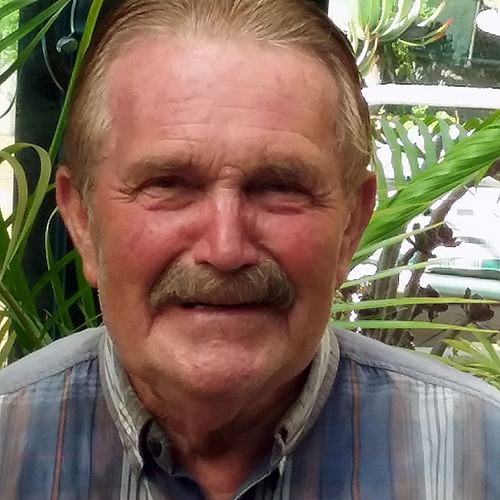 Thanks to Des, the roundabout gardens in Pambula village are always well tended, blooming and the pride of the town.
Whether it's weeding, pruning, planting or watering, Des does most of the work and has been doing it since 1991!
When the roundabout was constructed, the plan was to make it all concrete. Des owned the local florist shop and suggested that if the roundabout was filled with dirt, he would maintain it as a garden.
Well, 28 years later and Des is still hard at work. He's dedicated untold hours of volunteer work to making sure the main Pambula roundabout and the twelve corner gardens contribute to the charming aesthetic of the town. His contribution helps to make Pambula a pleasant place to live and visit and supports local businesses.
He re-plants the roundabout gardens three or four times a year and organises annual sponsorship from Pambula businesses for each of the corner gardens.
Des is a Pambula man, born and bred. He says he has a great love for Pambula and he enjoys making sure the village looks good for everyone to enjoy.
2019 Citizen of the Year Award
Mrs Debbie Alker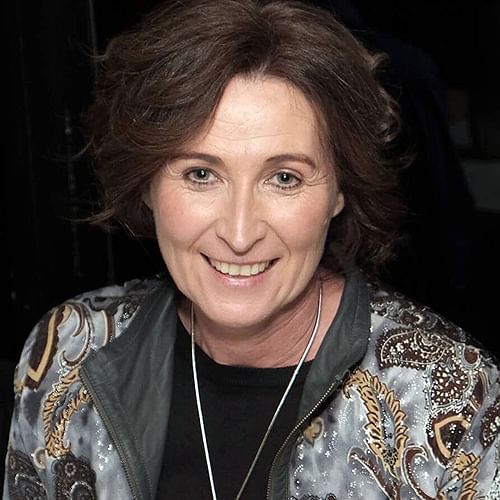 From her workplace at the Tathra Post Office, Deb has a stellar view of the ocean. But she must hardly get to enjoy it given the many volunteer roles she undertakes within her community.
The Tathra Sea Eagles AFL Club, the Lions Club, various community fundraising events and local schools have all benefited from Deb's involvement and enthusiasm over the years.
Deb's incredible commitment to her community became even more evident in March 2018 during the aftermath of the Tathra and District Bushfire.
When the people of Tathra were reeling from the tragedy and trying to adjust to a "new normal", Deb at the Post Office was a mainstay of normality for many.
Even though some of Deb's family and friends lost their homes in the fire, Deb was committed to keeping the Post Office services running as normal, and in so doing she provided an important community hub, disseminating and sharing vital information about bushfire-related services and meetings, offering people a reassuring chat, and providing that all-important social glue in a time of great stress and distress.
As a grateful resident said, "Going to the Post Office was a little bit like going home – especially for those of us who had no home to return to."
Deb's selfless service to her community over many years and more recently after the bushfire tragedy, has made a significantly positive impact on the lives of people in Tathra.
2019 Young Citizen of the Year Award
Mr Luke Meyers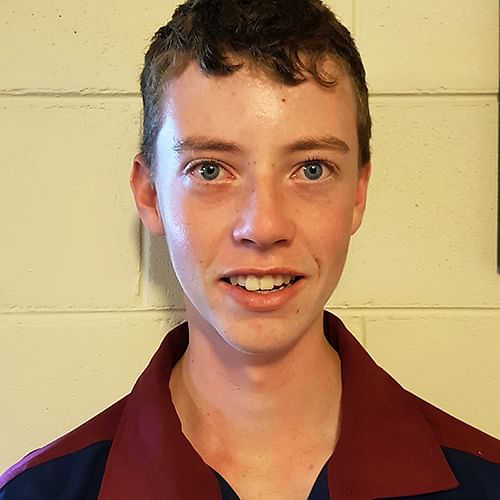 Although still only in his teens, Luke has clocked up an impressive ten years of volunteering with the 1st Bega Scout Group and the Cobargo Scout Group, and proved himself to be an invaluable member of the Sapphire Coast Learning Community (SCLC) Stage Band.
As a guitarist with the SCLC Stage Band over the last three years, Luke has demonstrated his strong communication and collaboration skills. He contributes to the success of the band by managing the production equipment and mentoring younger band members.
Joining the Scouting movement as a Cub when he was seven years old, since then Luke has regularly displayed his enthusiasm, good humour and leadership skills as he has advanced from Cub to Patrol Leader to now being a Venturer Scout.
Aged 11 years, he achieved the Grey Wolf Award which is the highest award achievable by Cub Scouts in Australia.
More recently in August 2017, he was awarded the Australian Scout Medal by the Chief Commissioner of Scouts Australia (NSW). This is the pinnacle individual achievement within the Scout section.
Currently, Luke is working towards gaining his Queen Scout Award, which is achieved by about only 5% of Venturer Scouts!
Luke has been an exemplary role model for younger Scouts, showing dedication to the Scouting movement over many years, offering novel solutions to problems, undertaking many, many hours of fundraising and promotion, and displaying a level of maturity beyond his years as he assists other Scouts and his community through Scouting.
2019 Sportsperson of the Year Award
Mr Neil Rainbow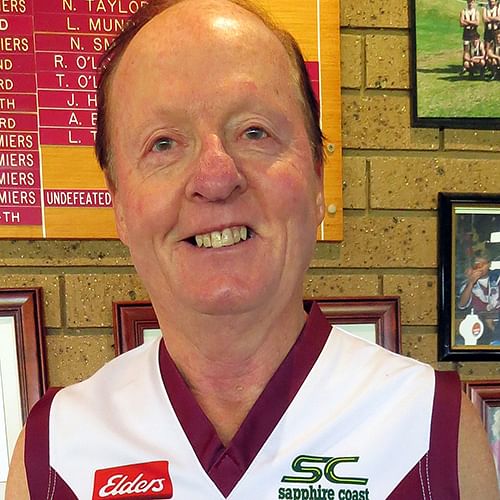 Neil's motto in life comes from his mum and goes like this, "If you have the physical and mental capacity to pursue your passion, then age should not be an obstacle to your performance, whether you are 10 or 100, male or female."
Neil has certainly taken those words to heart! As a 70 year old youngster, he is a well-known sporting identity in the Bega Valley and has been recognised around Australia for his sporting achievements. Indeed, in 2018, Neil notched up his 9th AFL Masters National Championship title with his State Vic Metro team in a full contact sport.
In 2003, he made Sapphire Coast AFL history by playing, at the age of 55, with the Merimbula Marlins' senior side and also was awarded the Senior Coach's Award.
Neil has worn every AFL football jumper around the Sapphire Coast, except Narooma. With the Pambula Panthers, he was involved in Preliminary and Grand Final Reserves games and club awards. Closer to home, the Merimbula Diggers provided him with a Reserves Premiership and another Coach's Award. He's played with the Bega Bombers, the amalgamated Bombers and Tathra Sea Eagles team (part of the successful Reserves Premiership side) and he's won a premiership with the Eden Whalers Reserves team.
For the past 15 years, Neil has proven to be an invaluable contributor to the PSSA Far South Coast. He's coached, umpired and been involved in the selection process for the representative team, a team, which has proven to be a successful breeding ground for future AFL players, male and female.
Humble in success, gracious in defeat and tenacious for his game, Neil has made a valuable contribution to local sport, whether on the field or off.
2019 Australia Day Award
Mrs Eileen Cameron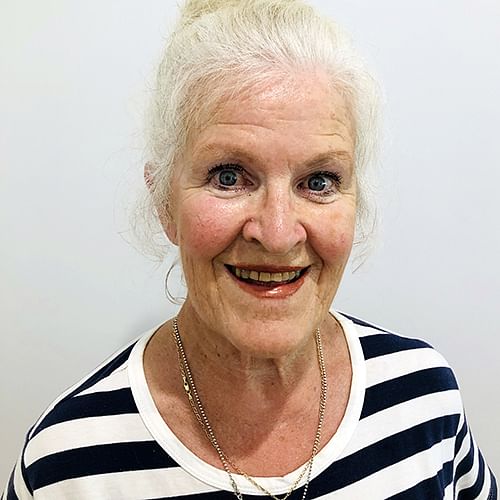 Eileen volunteers her time, serving people in need in her community of Eden.
For over 25 years, she has volunteered with St Vincent de Paul and she is also a member of the local Social Justice Advocacy Group. Eileen uses her membership and networks with these organisations to work towards improving the well-being of people living in Eden.
St Vincent de Paul does not have a shop front in Eden, so Eileen visits people wherever they are, various times of the day or night to provide assistance and food or electricity vouchers.
The roles she carries out are varied and include supporting people through the loss of a love one, helping people who have experienced homelessness or domestic violence furnish a new home and helping with a breakfast club for school children.
Eileen performs her tasks without judgement, with genuine care and empathy and without expectation of any reward or accolade.
The high-esteem held for Eileen within her community is testament to the dedication and commitment she has shown to helping others over many years.
---
Rate This Page
---
Share This Page