First year of FOGO smashes targets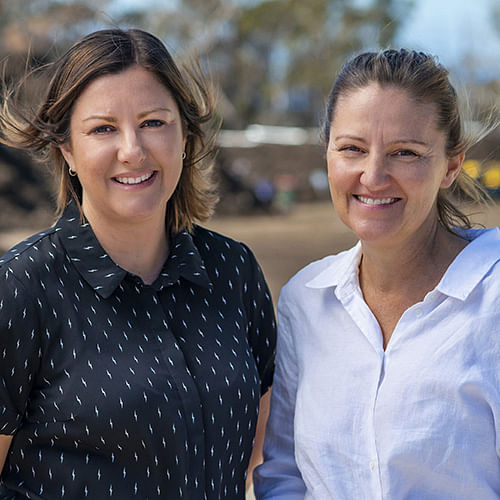 27 November 2019
In the first year of Bega Valley Shire's FOGO bin collection service, residents have diverted almost 5000 tonnes of food and garden waste away from landfill, five times more than initial targets.
The shire also has one of the lowest contamination rates in Australia, with only 0.4% of what goes into kerbside green bins being waste that should be in either the landfill or recycling bins.
Mayor Cr Kristy McBain said Council sincerely appreciated the positive way the Bega Valley community embraced the new FOGO service.
"We were hoping to divert around 1000 tonnes in the first year and are rapt with diverting nearly 5000. On behalf of Councillors and Council staff, I'd like to send out a big thank you to our community for helping keep so much food waste out of landfill," Cr McBain said.
"FOGO has been a huge success for this shire thanks to the incredible support from our community. Not only have we exceeded our targets of waste diversion, we have done so with one of the lowest contamination rates in NSW."
Cr McBain said future plans include making FOGO available to commercial customers, with results of a commercial trial with Bermagui businesses demonstrating a strong demand for the service.
Australia throws out $8-$10 billion worth of food, or around four million tonnes, every year. This ends up in landfill and generates methane, a potent greenhouse gas 21 times worse than carbon dioxide.
"The success of FOGO shows how much our residents care about reducing their impact on the environment," Cr McBain said.
"By diverting over a third of kerbside food waste from landfill, we are producing less methane, making our landfill last longer and producing compost. This a valuable resource which cycles back into our community on public parks and sporting fields, as well as being available at certain times of the year for people to purchase and put on their gardens."
Cr McBain said she was proud to live in a community that led the way in waste management.
"A lot of other Councils looking to introduce FOGO are coming to us for advice because they can see how well the service works here. We are also seeing other innovation from within our community with new businesses seeing opportunities to reduce what goes into landfill.
"One example is Ocean2earth Australia, who have just won the 'recycled organics award' in the 2019 Sustainable Communities Tidy Towns Awards. They are collecting fish waste from specially-marked blue bins at public boat ramps and turning it into high quality compost."
Cr McBain encouraged people to download the free Bega Valley Waste APP to keep track of what can and can't go into their FOGO bins. She said people could also ask questions via the Bega Valley Waste and Recycling Facebook page.
"We'd love to get our contamination rates even lower so that means it's vitally important for people not to put things like plastic or glass in their green bins," she said.
Photograph: Mayor Kristy McBain and Waste Management Coordinator Joley Vidau say 'thanks Bega Valley for choosing the right bin'.
END
Related Pages
First year of FOGO smashes targets
---
Rate This Page
---
Share This Page