Fast-tracked works begin on fourth landfill cell at Central Waste Facility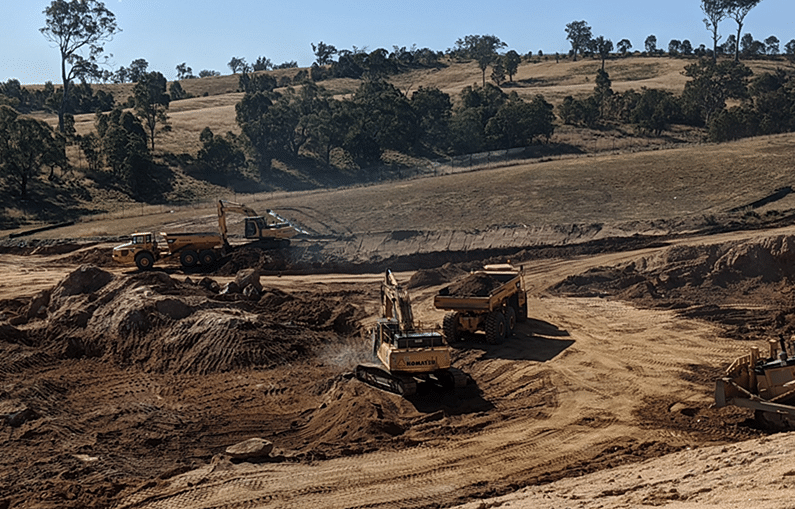 Photo: Cell 4 under construction at the Central Waste Facility, North Wolumla
24 July 2020
Construction works have begun on a fourth landfill cell at the Central Waste Facility, with the delivery program brought forward by 12 months because of the need to dispose of some fire affected material in the existing Cell 3 landfill.
The civil construction tender has been awarded to local firm RD Miller Pty Ltd after Council endorsed a fast-tracked process at its meeting on 24 June. At the meeting Council provided General Manager Leanne Barnes delegated authority to complete the tender process and award the contract after Council agreed to a short list of contractors.
"We urgently needed to bring forward the construction of the fourth cell given that Cell 3 took a portion of fire affected waste prior to developing the emergency waste cell; part of the broader solution for fire affected material following the summer bushfires," Ms Barnes said
Council has engaged Ecoline Solutions Pty Ltd to supply and install the protective barrier and leachate collection systems on the base of the cell.
The new Cell 4 will have around 280,000 cubic metres of available airspace and, based on current annual disposal rates, will last for approximately nine years. This cell is expected to be ready to receive waste from late October.
END
---
Rate This Page
---
Share This Page